PU Sanskrit Scholar wins best paper 
Paper is based on 13th century rare Sanskrit text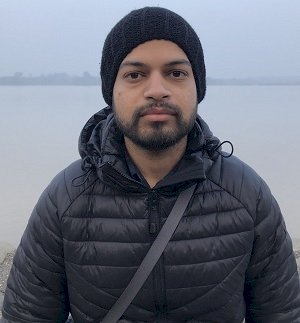 Chandigarh: Satyan Sharma, a research scholar at the Department of Sanskrit, Panjab University, won the Dr. V. G. Rahurkar best paper presentation award in Vedanta Philosophy at the 50th session of the All India Oriental Conference held at Nagpur from 10th to 12th  January 2020. 
Satyan Sharma presented his paper titled, "˜Because Time is not Self: On Anandajanana's Refutation of Kala" at the conference, which is based on a 13th century rare Sanskrit text on the ancient Indian philosophy and dialectics. He is perusing his research work at Panjab University under the supervision of Dr. Lakhvir Singh.   He was awarded the  prize during the valedictory session held on the 12th January 2020 at the Suresh Bhat Sabhagruh, Nagpur. The conference was organised by Kavikulaguru Kalidas Sanskrit University, Ramtek, Nagpur and the this year marked a 100 years of the conference.
The Chairperson of the Department of Sanskrit, Panjab University, Dr. V. K. Alankar called a meeting of the research scholars to congratulate Satyan Sharma. He said that the department is proud of him and that each research scholar should participate in seminars and conferences all over India.