PU DLIS conducted 7th webinar during lockdown
Theme was 'Information generation, dissemination and use during covid-19 lockdown'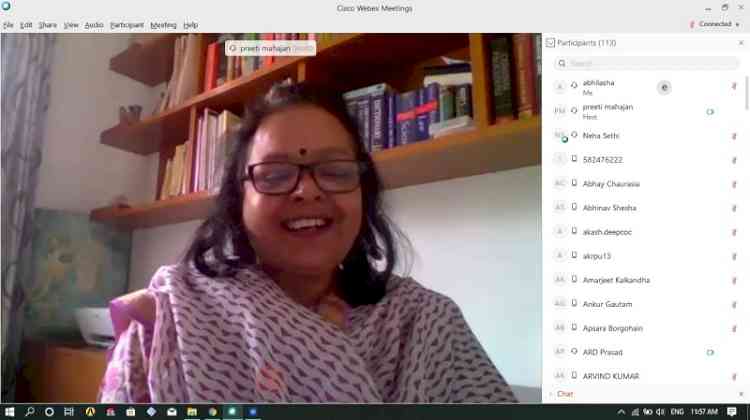 Chandigarh: The Department of Library and Information Science, Panjab University, Chandigarh, organised 7th webinar today in the series on the theme 'Information generation, dissemination and use during covid-19 lockdown' through cisco webex  app.
Prof. A R D Prasad (Retired), an international renowned personality from Documentation Research and Training Centre (DRTC), Bengaluru was the speaker today.He talked on the "Open Data and its use in libraries" and stressed on the fact that information must be easily accessible to all without any restrictions. He also emphasized that we must have an informed society and what role librarians can play in this regard.
Prof.S.P.Singh,Professor Emeritus, University of Delhi was an invited guest. Prof. Mahajan,Chairperson of the department thanked the speaker as well as the participants at the end. She also requested them to 'Stay Home Stay Safe' and utilize the time in information generation, dissemination and use. Today's webinar was attended by 115 participants from all over the country.