PU departments and offices to install suggestion boxes
Feedback will help to improve stakeholder's confidence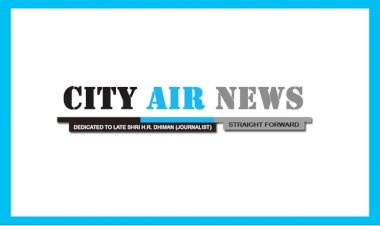 Chandigarh: In a meeting chaired by the Prof. Raj Kumar, Vice-Chancellor, Panjab University asked for the installation of suggestion boxes in all the offices and departments of the university, here today. Prof. Kumar opined that the constructive feedback of all the stakeholders is must to improve the facilities at the campus and the same needs to be appropriately factored into the management process by incorporating, inculcating and integrating it to make the learning environment congenial. Feedback will help us to improve the stakeholder's confidence, self-awareness and enthusiasm for learning at Panjab University, he opined. 
PU VC stated that the support of the stakeholders to the university will continuously help in improving and working truly towards transforming the human, social and economic condition of the society it is embedded in.
Further, he took stock of the preparation for the upcoming academic session and desired that the Help Desks be located at different places during admission days on the campus besides at regional centers and constituent colleges of the Panjab University so as to serve a powerful and affordable resource to provide with the information and support related to different courses and facilities at the University premises.
PU VC urged the admission monitoring committee to develop a mechanism to attract top student-talent for different courses at PU as it will be of paramount significance to the university's reputation and success. He urged to make all the courses offered at PU popular by providing students with multiple work-based learning opportunities.
The meeting was attended by Prof. Shankarji Jha DUI, Prof. Ravinder Kumar Singla Dean Research, Prof. Karamjeet Singh Registrar, Prof. Parvinder Singh Controller of Examinations, Prof. Sanjay Kaushik Dean College Development Council, Prof. Emanual Nahar Dean Student Welfare, Prof. Neena Caplash Dean Student Welfare (Women), Prof. Sukhwinder Singh Director Computer Centre among other University officials and senior Professors.