PU Chandigarh campus round up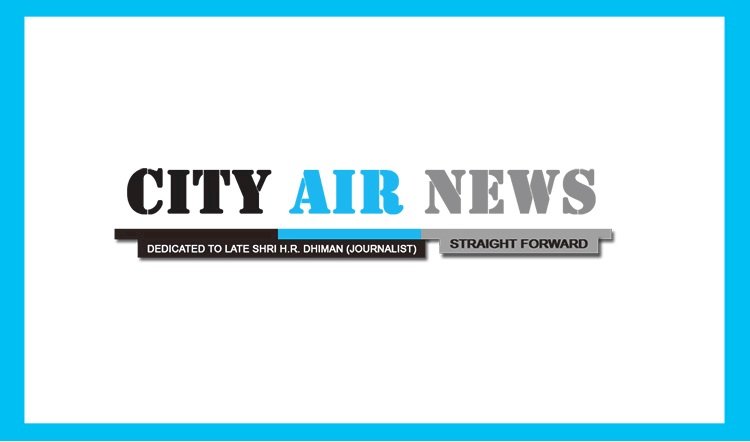 IAS Center, PU extends last date for application forms
Chandigarh: The Centre for IAS and other Competitive Examinations, Panjab University, Chandigarh, has extended the Last date of submission of applications forms for the coaching of PCS(Executive), HCS(Executive) and other State Civil Services (Preliminary) Examinations 2021 to 30th April' 2021. This course is specially suitable for students who are preparing for PCS(Executive), HCS(Executive) and other State Civil Services Executive Examinations. The course shall be covering the topics related to the Executive Examination of State Civil Services. 
The distinguished faculty from Panjab University and other neighbouring Universities and Colleges having immense experience shall be roped in to teach this course. The classes for this course shall be commencing 3rd May' 2021 onwards.  The admission for this batch will be on First Come First Serve basis. The Centre runs many other courses for preparation of competitive examinations like UPSC Civil Services (Preliminary), PCS(Judicial), PCS(Executive), UGC(NET) etc. 
Earlier, many students from the Centre have been selected in various competitive exams including State Civil Services Examination. The Centre charges a nominal fee from aspirants of SC/ST category and a subsidized concessional fee from students of any other categories. The application forms are available at www.iasc.puchd.ac.in under the tab 'Forms' and fee detail is available under the tab 'Admission Notices'.
PU TO RELEASE PENDING DMCS/DEGREES 
Panjab University has allowed the pending DMCs/degrees to be released of those Post Matric Scholarship enrolled SC/ST students for whom the examination fee has been paid, informed Dr. Jagat Bhushan, Controller of Examination, PU. He added that this step would benefit a large number of students as out of 194 affiliated colleges around 90% colleges have already deposited the examination fee and their degrees were pending because of issue of late fee.  The issue of late fee would be taken up by the competent authority with the concerned colleges at a later stage.
RESOLVED STATUS AGAINST ANSWER-KEY OF M.PHIL./PH.D. UPLOADED AT PU WEBSITE
This is for the information of the candidates in particular and public in general that the objections received from the candidates and their resolved status against Answer-key of PU-M.Phil. & Ph.D. Entrance Test-2020 conducted by Panjab University on 7th March 2021 is available on the Website i.e. http://exams.puchd.ac.in/show-noticeboard.php 
The candidates can file their cross-objections (if any) regarding discrepancy and accuracy of the answers by email at [email protected], by April 18, 2021  up to 1:00 p.m.
POLLEN MAY LEAD TO INCREASED IMMUNE ACTIVATION
Pollen may lead to increased immune activation and offer protection against COVID-19- reveals study by PU and PGI
The team comprising of Dr.Suman Mor, Chairperson and Associate Professor from Department of Environment Studies, Panjab University and  Dr.Ravindra Khaiwal, Additional Professor of Environmental Health from the Department of Community Medicine and School of Public Health, PGIMER, Chandigarh, India along with Ms. Akshi Goyal, Research Scholar and Chandigarh, India examined the existing scientific evidence to better understand the linkage between the pollen bioaerosols, COVID-19, meteorological parameters and anticipated risk in the severity of allergic rhinitis and asthma. 
The main objective of their examination was based on increasing evidences that SARS-CoV-2can spread via dispersal of bioaerosols from an infected person. Airborne pollen can behave as an effective carrier for SARS-CoV-2 transport, dispersal and its proliferation. This could be one of the possible reasons for the rapid spread of COVID-19.However, the complexity of the corona virus with aspects of bioaerosol transmission still requires further examination. 
Dr. Khaiwal mentioned that spring brings beauty to the surroundings but it's also a key time of year for seasonal allergies and as the plants release pollen, millions of people start to sniffle and sneeze due to pollinosisor allergic rhinitis. He spoke that their study examined the linkages between pollen bioaerosols, COVID-19 including the impact of meteorological parameters in changing climate.  
Ms. Akshi mentioned that pollen grains are male biological structures produced by higher plant cells vital for sexual reproduction. She mentioned that their size range varies between 2 µm- 300 µm and they are themselves immobile and dispersion is aided by agents such as wind, insects, birds and water. 
Dr. Mor highlighted that the main objective of the study was to examine the airborne transmission of COVID-19 through pollen particles and to identify the major gaps to restrict the spread of COVID-19. She further added that this is the first global study based on airborne pollen and COVID-19 aims to promote research towards a different perspective for the control of infectious diseases.
The study highlighted that allergic rhinitis and asthmatic patients could have increased severity and susceptibility towards COVID-19 but surprisingly the authors observed an unexpected low prevalence of COVID-19 in asthmatic and allergic rhinitis patients. The study explains that certain types of immune-responses, accumulation of eosinophils, lower ACE-2 receptors expression, Th-2 skewed immunity and elevated histamine, immunoglobin E (IgE) serum levels and systematic steroids are the possible features of allergic diseases or asthma patients that were found to be associated with reduced severity of COVID-19. Hence, the author highlighted that pollen bio-aerosols may lead to pre-modified immune activation, which seems to protect against COVID-19infection or severity of the infection.
Dr.Khaiwal, PGIMER, Chandigarh mentioned that they not only examined the direct relationship between pollen and COVID-19 but also looked at the biological and physical aspects of pollen-virus attachment, their viability and long-range transport as this could affect the transmission of COVID-19.Dr.Mor, Panjab University, Chandigarh further added that this study focuses on searching for every possibility to provide additional security layers to overcome future corona-like infectious diseases.
The study is recently accepted in Sustainable Cities and Society, which is a reputed peer-reviewed international journal by Elsevier. As highlighted by one of the experts, this breakthrough contribution will enhance the understanding of airborne pollen influence on the COVID-19 outbreak and open doors for new ideas for further research to minimize the infection and severity of COVID-19 and similar infectious diseases. 
 
SCIENCE TECHNOLOGY AND INNOVATIONS DISCUSSED AT PU
Department of Biotechnology, Panjab University Chandigarh in association with  Punjab Academy of Sciences and Indian Science Congress Association Chandigarh Chapter, organized distinguished lecture by Dr Renu Swarup, Secretary, Department of Biotechnology(DBT), Govt Of India, New Delhi.
Dr Renu Swarup talked about Science Technology and Innovations: Key Drivers for Economic Growth.  She elaborated how DBT is leading the country with the theme of discovery, innovation and enterprises and driving the India towards self reliance or Aatamnirbharta.  Through it's various initiatives towards promoting innovative research, empowering people, building world class infrastructure, supporting public-private partnership, Department has made a huge impact on Indian agriculture, healthcare, industry and environment on one hand, while raising global standing of India in the sphere of biotechnology on the other.
Prof Raj Kumar, Vice Chancellor, Panjab University, Chandigarh in his inaugural address, described that the current crisis has provided opportunity to reconsider our lives and reorganize them in a way that has less impact on our planet. People have started thinking differently, re-imagining , taking  action and weaving in a shift towards  better world to adapt with deftness to the 'Change', as that's the only constant in life.
Earlier, Prof RC Sobti elaborated the theme of lecture and introduced the speaker. Dr VP Kamboj, former director CSIR-CDRI presided over the function.
The Department through its National Biotechnology Development Strategy announced in 2015, lays major emphasis on generation of biotech products, processes and technologies for enhanced efficiency, productivity and cost-effectiveness in the areas of agriculture, food and nutritional security; affordable health care and wellness; environmental safety; clean energy, biofuel, bio-manufacturing etc. She stressed on continuous effort and engagement of all stakeholders to move forward and  to make India a US$100b Bioeconomy by 2025. In the end, Dr Kashmir Singh, Chairperson proposed vote of thanks.