Poster of debut rap song of J Karan "Mere Yaar" released
Song set to be released on Feb 28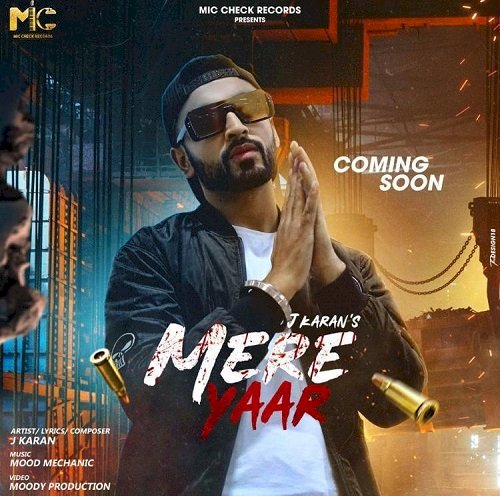 by Lalit Berry 
Ludhiana: The official poster of single track rap `Mere Yaar' by singer/lyricist J Karan was released today.   
Moody Productions have picturised and edited this song for producer Ashwani Jaitly, a veteran journalist.  
The song is set to be released on 28th February, 2020. Interestingly, 1996 born J Karan's birthday falls on February 28. He is nephew of Ashwani Jaitly and brother of Suman Jaitly, a tv anchor. He was fond of singing since his childhood because of family atmosphere because everyone in the family is fond of singing but not as professional singers.
`Mere Yaar' is the first song of J Karan. It will be released on YouTube channel- mic check records.