PCTE organised B-Pitch Competition
The competition witnessed excited and enthusiastic 41 teams from various disciplines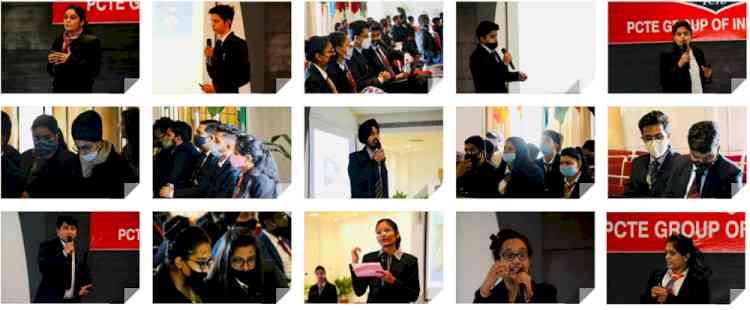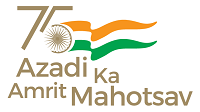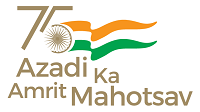 Ludhiana: The Entrepreneurial Cell of PCTE Group of Institutes organised B-Pitch Competition with the aim of igniting creative thinking and nurturing entrepreneurial instincts in students. The competition witnessed excited and enthusiastic 41 teams from various disciplines gathered to exhibit their unique and creative ideas.
The event was judged by Mr. Pushpinder Singh Dhaba, Founder of Brand Wizards, Founder of InCube8er and Director of The Angel Network (TAN Advisors Pvt. Ltd) who was amazed at the innovative ideas the students showcased.
Capsule of life, Biofy, Power Broker, Enviders, Valzai Italy to name a few have been shortlisted. Out of all the participants ten shortlisted ideas will be competing with each other in the finale.
Prof. Naresh Sachdev, Dean (Corporate Relations), PCTE Group of Institutes, said that PCTE E- Cell has always encouraged and guided the students starting from idea generation to pitch development where workshops and guest sessions from renowned industrialists are organised to help them in practically shaping their idea. He further added by saying that PCTE encourages its students to participate at various platforms like these so that they are able to explore their potential to the fullest.
Dr. KNS Kang, Director General, PCTE Group of Institutes congratulated the students and said that these competitions widen the thought process of the youngsters and prepare them to think out of the box, which eventually helps to outshine from rest of the world. Dr. Kang added by saying that PCTE has also established an incubation centre recognized by Start-up Cell, Punjab and Institute of Innovation by MHRD Govt. of India where students are given training to run their business at every stage till getting funding for the project launch.