PCTE Dept of Pharmacy develops hand sanitization product 
The department urges the community to please be aware while buying hand sanitizers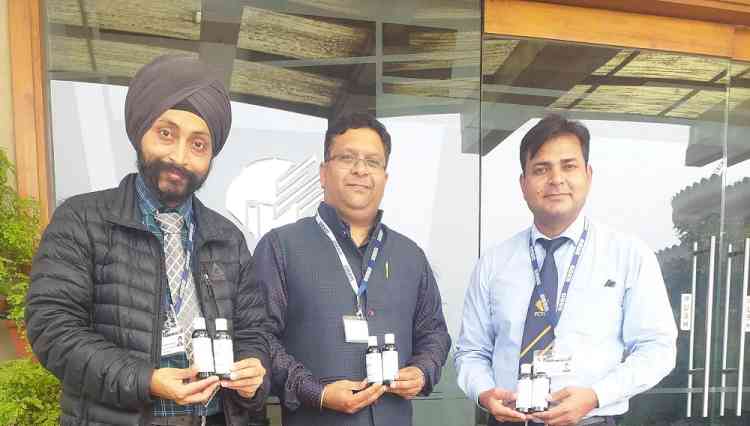 Ludhiana: As the world is going through a deadly pandemic, named COVID-19, we all must be aware of precautionary measures that need to be taken care to avoid any infection. The first and foremost thing suggested is to sanitize ourselves with a good sanitizer.
The department of Pharmaceutical Sciences, PCTE Group of Institutes has realized the severity of the situation and has developed a hand sanitization product "Germ Shield" under the guidance of Associate Professor Dr Harmeet Singh & Vikrant Saluja.  
The market is flushed with a variety of hand sanitizers and people are rushing to buy without knowing their effectiveness. In such a pandemic situation, we all must know what a hand sanitizer must contain to prevent the infection. As per WHO recommendation, a good sanitizer is the one that contains either ethanol (80%) or isopropyl alcohol (75%), along with hydrogen peroxide and glycerine. Further, as per recommendation the colour and fragrance in the hand sanitizer may cause allergic reactions and have no role in sanitation.
The department urges the community to please be aware while buying hand sanitizers as plenty of deceived product is available in the market and they will not be going to protect you from the infection.
Dr.PuneetUtreja, the Director of the department, said the product is developed as per WHO recommendation and such activities encourage students to learn the practicality of the product development.
Dr KNS Kang, Chairman PCTE Group of Institutes said such initiative bring awareness in the society and it's better to take precautions to fight with the prevailing catastrophe.