PCM SD College for Women organises "Exuberance"
Post Graduate Department of Economics of PCM S.D.College for Women, Jalandhar organises "Exuberance"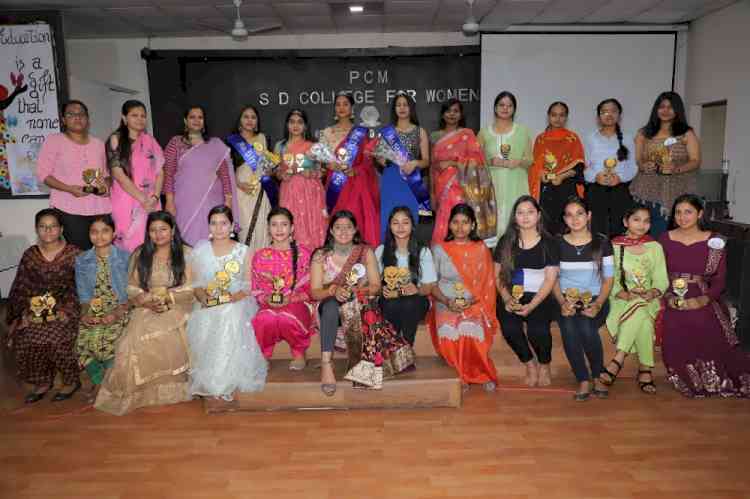 Jalandhar, May 10, 2022: The post graduate Department of Economics organised "Exuberance", a function to celebrate the achievements of its students in various activities conducted by the department throughout the session. Various competitions i.e. dance, rangoli and modeling were also organised by the department on this occasion. Students participated in all the contests with great fervour and enjoyed the event to the core. 
The Principal of the college, Prof. (Dr.) Pooja Prashar was the chief guest of the function. Alka Sharma, Head, P.G. Department of Commerce and Management adjudged the modelling event and Rajni Kapoor, senior faculty member of P.G. Department of Commerce and Management adjudged dance and rangoli competitions. 
Various prizes to the students were awarded by the faculty members of the P.G. Department of Economics. Event was managed by office bearers and executive members of the Economics Association. 
The members of the Managing Committee and the Principal of the college lauded the efforts of the Department  of Economics  for successfully  organizing the event. She also congratulated the students for putting up a wonderful show.