PCM SD College for Women celebrates mother tongue day
Celebrations done by Punjabi Department of college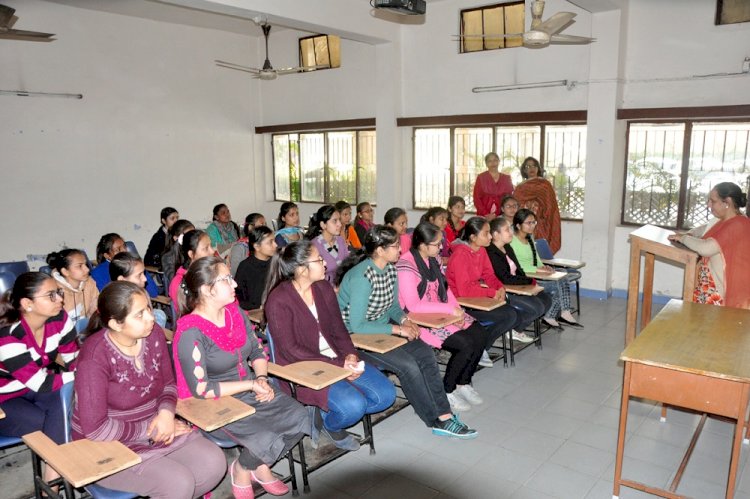 Jalandhar: A lecture was organized on 'Mother Language Day' by the department of Punjabi of PCM S.D. College for Women, Jalandhar. 
On this occasion Dr.(Mrs.) Surinder Kaur Narula, Head of the Department told students about the importance of mother tongue and said we should all be proud of our mother tongue Punjabi. She opined that our feelings of mind are well expressed in ones mother tongue. She also said if you want to get success in life then Speak Punjabi, Write Punjabi and Read Punjabi. 
On this occasion Dr. Harkamal Kaur, Dr. Surinder Kaur, Dr. Sukhbir Shergill and Mrs. Ritu Gill were present.