Pavitra Punia as Timnasa makes powerful comeback in Sony SAB's Baalveer Returns
Timnasa enters the show in the middle of an already exciting juncture as Ray (Shoaib Ali) is busy strengthening his team in a bid to defeat Baalveer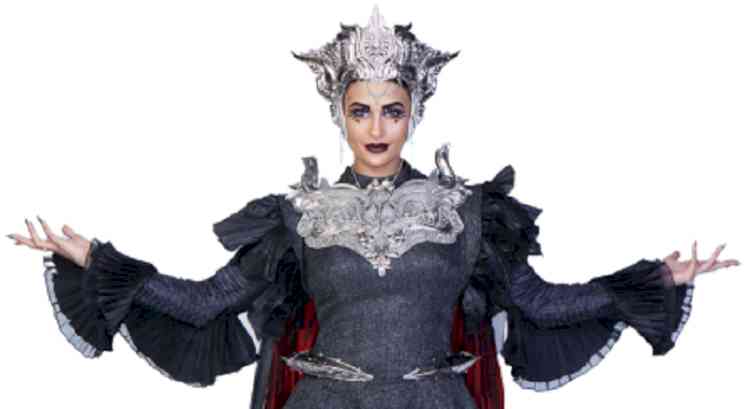 The most feared on Indian television - Timnasa is all set to make a fierce comeback on Sony SAB's Baalveer Returns. The strikingly gorgeous actress Pavitra Punia's re-entry as the Bhayrani Timnasa makes the already intriguing storyline more intense as ever. Pavitra received immense appreciation and love for her dynamic and nerve chilling role as the powerful and vengeful Timnasa and curtains will unfold soon on what she's got in store. 
 
Timnasa enters the show in the middle of an already exciting juncture as Ray (Shoaib Ali) is busy strengthening his team in a bid to defeat Baalveer. Timnasa's entry will be rejoiced by the old mate Bhaymaar (Aditya Ranvijay) who along with Ray, commences their journey and goes back in time to get Timnasa back. 
 
The queen of Kaal Lok is delighted to return to the show and portray a character which is extremely close to her heart. Pavitra said, "Timnasa has been one of my most impactful roles so far. I have thoroughly enjoyed being her. Coming back to the crew and my co-stars is wonderful, and I was overwhelmed with everyone's response on my return. While it was a wave of happiness to be back, I was a little nervous and in front of the camera. It's been more than 100 days since I have heard those magical words - lights, camera and action."
 
Talking about what she is looking forward to in Baalveer Returns, she said, "Timnasa is one of my favourite characters of my career. The reason Timnasa is unlike any villains so far is her sheer ruthlessness and grand aura. You end up disliking the character for creating chaos, but at the same time, you cannot help loving and acknowledging her presence. Now that she is returning, she will only be upping her fight against Baalveer. I cannot wait to continue making memories with my co-stars and getting to know the new artists. To all my fans and viewers, the wait is over, Timnasa is back, and she will be more ruthless than before. So, stay tuned."