Paras Hospital ICU Team treats over 500 critically ill patients
70000 ICU beds available in India to cater over 5 million patients in India, says Dr Sumit Jain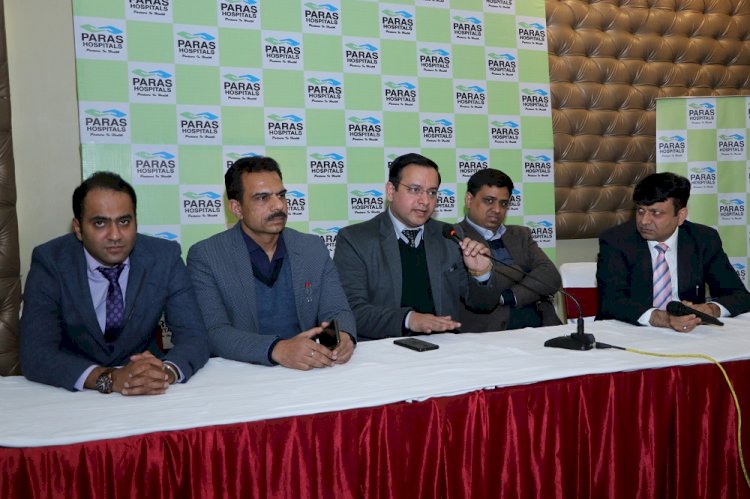 Panchkula: Paras Hospital Panchkula has successfully treated over 500 critically ill patients including those suffering from infections, respiratory distress, pneumonia, CoPD, Sepsis etc.

Dr Ashish Arora, Consultant Critical Care, at Paras Hospital Panchkula said while addressing media persons here today. Creating awareness on critical illnesses and ICU care in Tricity, critical care team of Paras Hospital Panchkula shared various facts and myths regarding the Critical Care and Ventilation.
Dr Arora said that India has seven doctors for every 10,000 people, half the global average. Data from the Indian Medical Association shows the country needs more than 50,000 critical care specialists, but has just 8350.
Dr Sumit Jain, Sr Consultant at Paras Hospital Panchkula added that almost all big private and public hospitals have intensive care unit (ICUs). In India 5 million patients require ICU care but only 70,000 ICU beds are available. Sharing his experience Dr Rajesh Gera, Senior Consultant Internal Medicine said, "India has around 10 hospital beds per 10,000 people while the global average is 30 beds per 10,000 people. Additionally, while there is expected to be one ICU bed per 10 hospital beds, Indian numbers do not stack up to being even close to the norm."
Sharing his view Dr Harsimran Walia, Associate consultant, Critical Care said that another area that needs to be worked upon to ensure ICU's are used effectively in all hospitals is the improvement in step down care facilities. The number of ICU beds available in our country is disproportionately low, both in private as well as public hospitals. There appears a strong need to increase the ICU beds to at least 10% of total beds in all hospitals and even upto 15-20% in some leading public as well as private tertiary care centers.
Scope of critical care medicine -Managing critically ill patients having septic shock, severe pneumonia , ARDS, respiratory failure, renal failure, liver failure poisoniong, stroke, trauma etc.