Himachal Congress attacks Anurag Thakur
Say, BJP doing politics not of development but of dividing country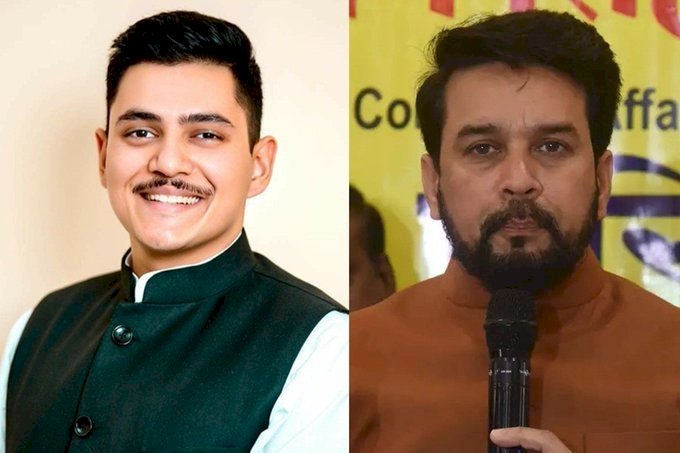 L-R: Abhishek Rana and Anurag Thakur.
Dharamshala: The Congress leaders in Himachal have started attacking Himachal MP and Union Minister Anurag Thakur on the issue of raising the controversial slogan during Delhi election rally.

State Congress social media chairman Abhishek Rana said that Anurag raised slogans such as to shoot the Deshdrohis (terrorists) in the Delhi assembly elections. Rana said, "On the one hand the Prime Minister of the country Narendra Modi is saying in the Mann Ki Baat program that violence is not the solution to any problem and his own Union Minister is making comments like inciting violence. Why such bungling and contradiction is there in government?"
Rana said that there are so many burning issues in the country today, but Instead of discussing the country's economy and unemployment, the State Finance Minister is trying to provoke the people of Delhi.
Abhishek Rana said that Union Minister Anurag Thakur had disrespected the Chief Minister of the state at the coronation ceremony of BJP State President. He further added that Anurag has also made some indecent comments against Virbhadra Singh, a 6-time chief minister of Himachal.
BJP is doing politics not of development but of dividing the country, he said.