Pankaj Munjal visits Vishivkarma Bikes 
Gives his insights and his vision for growth and upliftment of bicycle industry at international platforms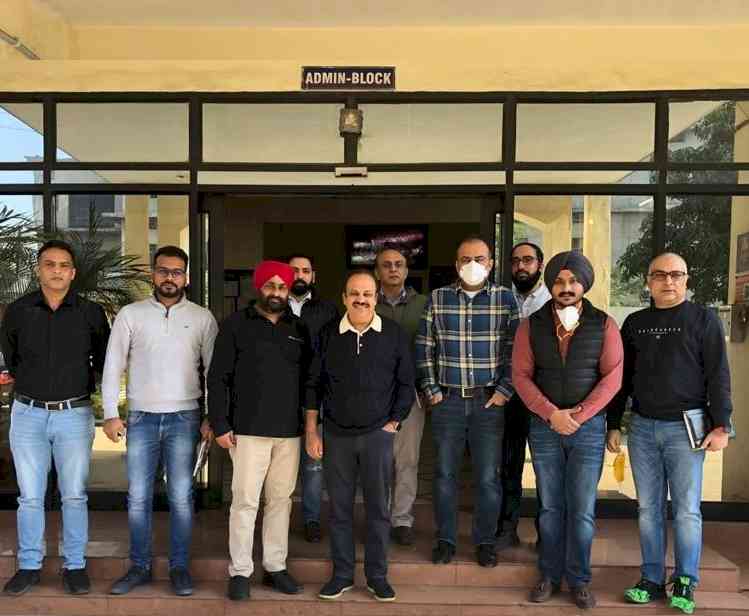 Ludhiana: Today, Pankaj Munjal a very passionate and robust leader MD with officials' team of Hero Cycles visited the M/s Vishivkarma Bikes at Focal Point to motivate and share his enthusiasm with Mr. Charanjit Singh Vishivkarma (C.M.D., Vishivkarma Group) with the young leader of industry Mr. Parneet Singh (M.D., Vishivkarma Group), Mr. Balkaram Singh and official team.

Mr. Munjal gave his insights and his vision for the growth and upliftment of the bicycle industry at international platforms. Alongside working with their vendors at ground level to understand their difficulties while ensuring an even growth of stakeholders. Also, talking about international quality management review systems, he added it would enable Indian manufacturers to compete at global levels, whilst appreciating Vishivkarma Group for their efforts for the same & MSME sector.

A proposal to make a core committee of young dynamic people from within their vendors and alike minded people was also discussed. He explained his "Great India" vision and his futuristic thinking was well understood by the now more motivated Young Vishivkarma Group leadership. discussion about upliftment of the vendors, hero cycles MD pointed towards internationally competitive standards both in E-Bike and discussion on bring High End bicycle technology India nor bicycle parts and bicycle. 

Mr. Munjal's upcoming huge international cycle valley is the next way forward in the growth of the cycle industry which will inculcate a sense of pride among all the Indians globally and next focus to increase bicycle growth in American and European market.