Panjab University decided to confer PU Sahitya Ratan Award to CUPB Chancellor Prof. Jagbir Singh for his invaluable contribution towards Punjabi Literature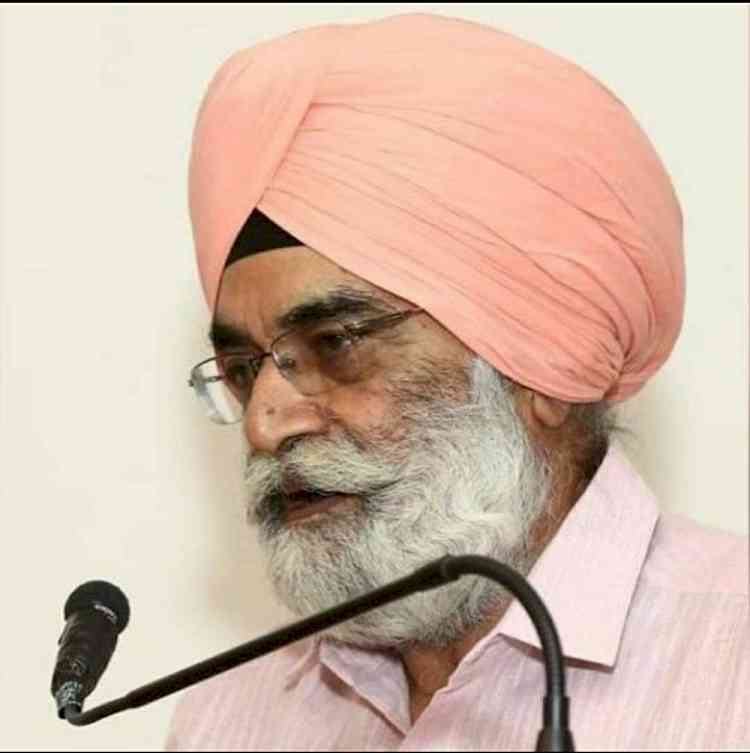 Prof Jagbir Singh.


Bathinda, May 5, 2022: To recognize the invaluable contribution of eminent academician of our country in the field of Punjabi literature and culture, the Senate, Panjab University, Chandigarh has decided to confer Prof. Jagbir Singh, Chancellor, Central University of Punjab, Bathinda (CUPB) with PU Sahitya Ratna Award in the 69th Convocation of the university scheduled on May 6, 2022.
M. Venkaiah Naidu, Vice President of India and Chancellor, Panjab University, Chandigarh, shall be the Chief Guest on this occasion and confer the prestigious PU Sahitya Ratna Award on Prof. Jagbir Singh in the gracious presence of Banwarilal Purohit, Governor of Punjab & Administrator, U.T., Chandigarh; Bandaru Dattatraya, Governor of Haryana; Bhagwant Mann, Chief Minister, Punjab; Manohar Lal Khattar, Chief Minister, Haryana' and other dignitaries.
In the Ratna Awards series, Panjab University will also confer Gyan Ratna, Vigyan Ratna, Khel Ratna, Udyog Ratna, and Kala Ratna Awards on five eminent personalities from various fields apart from literature. Besides this, PU will also confer an Honoris Causa degree on three acclaimed scientists from our country.
On this occasion, Prof. Raghavendra P. Tiwari, Vice Chancellor, Central University of Punjab, asserted that Prof. Jagbir Singh, in his 50 years of teaching and research experience, has made a remarkable contribution in the field of Punjabi Literature and Culture and the conferment of the PU Sahitya Ratna Award will be recognition of his dedicated and untiring efforts. While expressing his happiness, he stated that this is a moment of immense pride for the entire CUPB fraternity.
Prof. Jagbir Singh specialises in mediaeval Punjabi literature, folklore, and literary criticism. He has published 20 books and presented research papers at more than 100 national and international conferences. He is a Life Fellow of Punjabi University in Patiala, an Advisor to the Centre for Studies in Guru Granth Sahib at GNDU Amritsar, and a Member of the Indian Institute of Advanced Studies in Shimla. He is also the former Professor of the Dept. of Religious and Civilizational Studies at Shri Guru Granth Sahib World University, Fatehgarh Sahib. Currently, he is researching the idea of India as a civilizational state, as contrast to India as a nation state. Prof. Jagbir Singh is also working on a project relating to Indic Civilization and its Dharmik Traditions.