OPINION: If Bihar and other states get special status industry of adjoining states to be adversely affected
Author(s): PD SharmaThe Author. Politics in our country is dominating the economy overwhelmingly. The situation exacerbated with the collision culture.  As a result countries economic condition has reached a pitiable level.  Irrespective...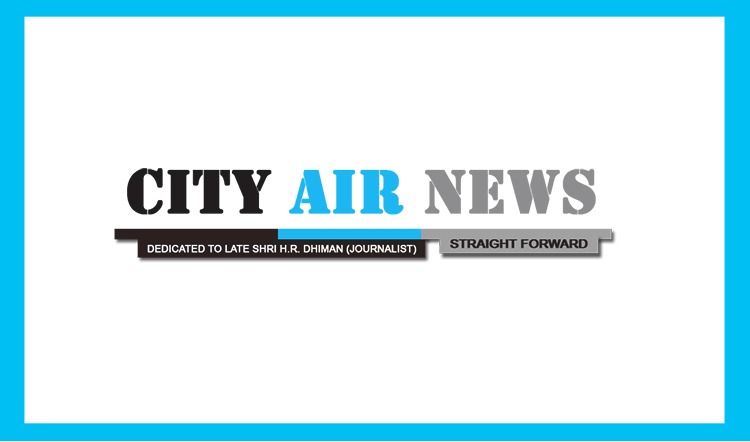 Politics in our country is dominating the economy overwhelmingly. The situation exacerbated with the collision culture.  As a result countries economic condition has reached a pitiable level.  Irrespective of this now new political demand has suddenly erupted.  Bihar's Chief Minister has asked for a special status for his state alongwith other states.  Before going into the merits and demerits it is worthwhile to know how sensitive we are economically.  Current Account Debt is the most crucial index of any economy and we have reached a precarious stage with CAD of 5% of GDP.  Our position is much worse than what it was in the early 1990's.  Our external debt servicing burden nearly trebled to 31.5 billion between the years 2007-2012.  The share of private sector in overall external debt increased from 45% in 2000 to 77% by 2012.  Unfortunately we are witnessing considerable fall in the foreign currency asset coverage of our external debt. Since the balance of payment crisis of the early 1990's India's foreign currency assets to external debt ratio increased continuously from 3% in the financial year 1991 to 133% in the financial year 2008.  The ratio is falling continuously since then and it was 71% by September 2012.  World Bank Data shows that among the emerging market economies India has the fourth largest outstanding external debt position.  China, Russia and Brazil have larger foreign borrowing compared to India.  Yet as a percentage of gross national income, India's external debt stock is double of Chine and considerably higher than that of Brazil.  Between 2005 and 2011 while external debt to gross national income ratios have fallen for these peers it has increased for India.
The purpose of showing these statics is simply to feel the nervousness of our balance of payment position.  Exports are going down and imports are increasing.  Share of manufacturing in India is low at 15% of its GDP and it is much lower as compared to comparable countries.
Our policies towards industrial development are wrapped in political layers.  To quote such one example MG Narega scheme has hurt the labour intensive industry grievously and this in turn has affected exports.  Finance Minister in his budget speech admitted that MSME sector is contributing 40% towards exports yet he announced investment allowance of 15% for investment above 100 crores.  Small and medium sector are predominantly labour intensive and it has become uncompetitive due to abnormal rise of labour wages apart from labour scarcity.
In this background we can weigh pros and cons of the demand of Bihar's Chief Minister for the special category status of his state.  On the phase it he may seem justified when we look at the per capita income of the state at less than Rs. 2000/- and over 53% of its population below the poverty line as against the corresponding all India average of Rs. 5000/- and 30%.  However, for special category state there is existing criteria.  The government classifies states under the special category if they are located in hills, share international borders, have low percapita income and lower industrial base that restricts from scaling up revenues and meeting their expenditure.  According to a formula framed by former Planning Commission Deputy Chairman Dr. Gadgil in 1969 only three states – Jammu & Kashmir, Assam and Nagaland- qualified as special category states.  The formula was modified in 1991 when Pranab Mukherjee was the Deputy Chairman of the Planning Commission and reclassified as the Gadgil-Mukherjee formula.  The formula was again revised in 2000.  As a result of periodic reviews the list of special category states now include 11 states -  all the seven north-eastern states, Sikkim, Himachal Pradesh, Uttarakhand and Jammu & Kashmir.  Apart from the normal central devolution from the Centre special category states are entitled to get 30% of the centers total plan assistants.  Of this share of centre assistance 90% is given as grants and 10% in loans to these special category states.
In order to boost industrial production centre offers full exemption from central excise duty to industrial units in these states for the first ten years of production.  Income Tax exemption is also provided – 100% exemption for the first 5 years and 30% for next 5 years.  Companies also get capital investment subsidy @ 15% of their investment in plant and machinery. 
In Bihar the problems have been largely manmade. During the 1990's the then ruler of Bihar reversed the economic position of the State.  In 1980's Bihar had grown  on an average at 4.9% which was only a half a percentage point lower than the rest of India.  In the 1990's till 2002 it grew at well below 4% while India's growth accelerated after liberalisation.  Central Assistance was not properly utilized and some was returned unspent or misallocated.  Government machinery was denuded of talent and disempowered.
Much earlier in mid 1960's the then Union Finance Minister T.T. Krishnamacharya introduced the scheme of freight equalization to ensure availability of coal, iron and cement at the same price throughout the country neutralizing the natural advantage of mineral rich states.  This led to the deprivation of eastern states like Bihar, West Bengal and Orissa.  According to one estimate Bihar lost Rs.1,12,812 crores.  The principle of freight equalization was however withdrawn in 1992 restoring the advantage to Bihar and other eastern states. 
Bihar has been progressing very well and between 2004-2005 and 2011-2012 the state recorded an average annual growth rate of 11.5% with its debt to GSDP (gross state domestic product) ratio halving to 29%, making for a fiscal position that is better in comparison to West Bengal, Uttar Pradesh or even Punjab.  Much of it has been achieved by improving law and order, checking corruption and plugging revenue leakages.  As a result of this Bihar has witnessed 15% plus annual growth in service sector including trade and construction.  These achievements though very appreciable limit Bihar Chief Minister's Bihar model.  These achievements have come from low hanging fruit of restoring public order.  The real sustainable growth has yet to come from agriculture and industrial sector.  Bihar is well poised for agricultural and agro processing industry.  It has considerable water resources with agro climatic conditions suitable for growing two or more crops a year.  Bihar as a potential of becoming India's next granary. The state has shown glimpse through hybrid maize when famers have recorded impressive 8-10 tons per hectare yield.   Similar achievement is however possible in other crops.  Bihar ones had a thriving sugar industry which can be revived.
India and the entire globe indeed is having global economy over riding the individual economy.  We have to change our old mindset.  Although we are boasting of economic reforms but still practicing outdated concepts. 
The essence of the global economy is predominantly imports and exports.  These activities take place at the countries ports.  Industrial units which are far off from ports have to bear heavy freight burden which make unviable.  Freight cost is increasing at a very high rate.  In this situation we have to introduce the concept of freight equalization for the purpose of export and import.  This principle is not an incentive but it is business principle itself. 
We have a common knowledge that we get our consumables in any part of the country at the same rate net of local taxes.  Similarly industrial units engaged in imports and exports should get the benefit of freight equalisation.
We in Punjab have seen the declining industrial growth which happened with the adjoining state of Himachal Pradesh getting the special category status.
If Bihar (although it does not qualify for special status) and other states gets special status the industry of the adjoining states will be adversely affected.  Exemption from taxes to industry in one location certainly affects the nearby industry. The claim of Bihar and other states if accepted can trigger such a claim by the other states like Punjab.  This Pandora box should be kept closed.
(Disclaimer: The views expressed by the author in this article are his own and do not necessarily reflect the views of City Air News.)