Nutrition, health and wellness camp organised by Ashish Mittal Foundation
Speakers urged the youth to consume healthy diet in order to be physically fit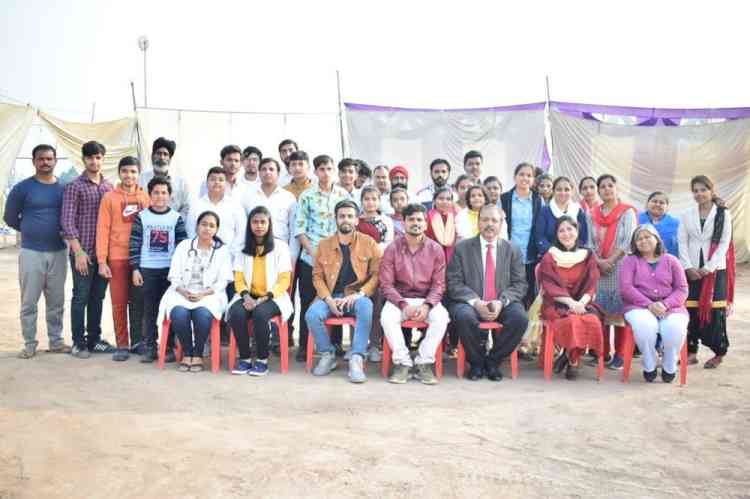 Zirakpur: A nutrition, health and wellness camp at Village Changera, Rajpura organised by Ashish Mittal Foundation, Zirakpur focusing on youth mental, physical and emotional health. The experts of the session were Dr. Sunil Sadiq, Director of Philadelphia Mission Hospital and Dr. Manjushree Sharma, Assistant Professor, Panjab University. Dr. Monika Aggarwal, Associate Professor, Panjab University highlighted the relevance of the topic.
Dr. Manjushree Sharma in her address touched upon three basic necessities of human health and well-being that is mental, physical and social health. She urged the youth to consume healthy diet in order to be physically fit. Further, she advised them to stay away from refined oil, refined sugar and refined flour. She emphasised on refraining from alcohol, cigarette and substance abuse. She also advised the youth to have a good sleep to assume a healthy biological clock.
Dr. Sadiq encouraged strong mindedness and positivity among the youth. He shared his experiences as a doctor and strongly discouraged the use of drugs. His address was followed by a vote of thanks proposed by the Chairman of AMF, Ashish Mittal who along with the youth found the camp very relevant and informative. The assembly departed after the networking tea.