NSS Camp inaugurated at Lyallpur Khalsa College
The event inaugurated with respectful shabad recitation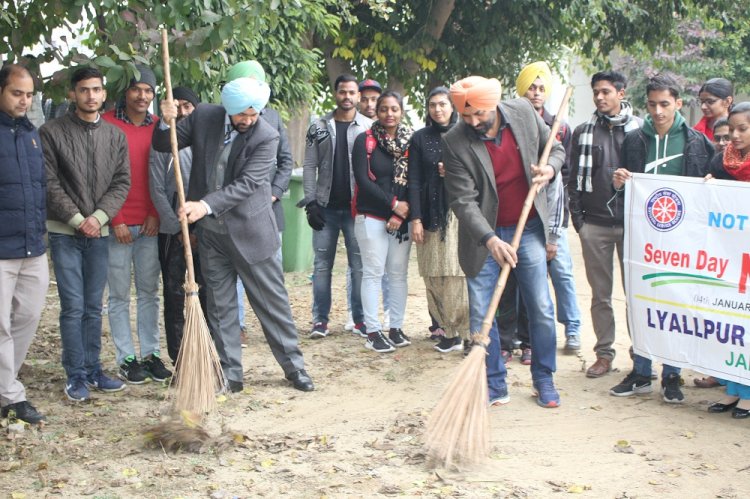 A view of the NSS Camp held at Lyallpur Khalsa College, Jalandhar.
Jalandhar: A Seven Days NSS Camp, was inaugurated today at Lyallpur Khalsa College, Jalandhar witnessing an active participation of volunteer students. 
The camp was inaugurated with respectful shabad recitation by the volunteers. College Principal Dr. Gurpinder Singh Samra was the chief guest on this occasion and speaking on the occasion he encouraged the volunteers of NSS Camp to come forward for social causes and responsibilities. 
Dr Samra also appreciated the passionate and dedicated efforts of the volunteers despite adverse weather conditions. 
This was followed by an oath taking ceremony for the participants and distribution of camp related tasks. The evening session comprised of a poster making competition and a group discussion on the theme of 'Relevance of Youth Festivals in personality development'. 
Dr. Tarsem Singh, NSS Coordinator supervised the entirety of events with due assistance of program officers namely, Dr. Priyank Sharda, Dr. Amandeep Kaur, Dr. Navneet Arora and Prof. Satpal Singh./Rajat Kumar