National seminar on "current challenges and prospects of biopharmaceuticals: biologics and biosimilars"
Event hosted by PCTE- Faculty of Pharmaceutical Sciences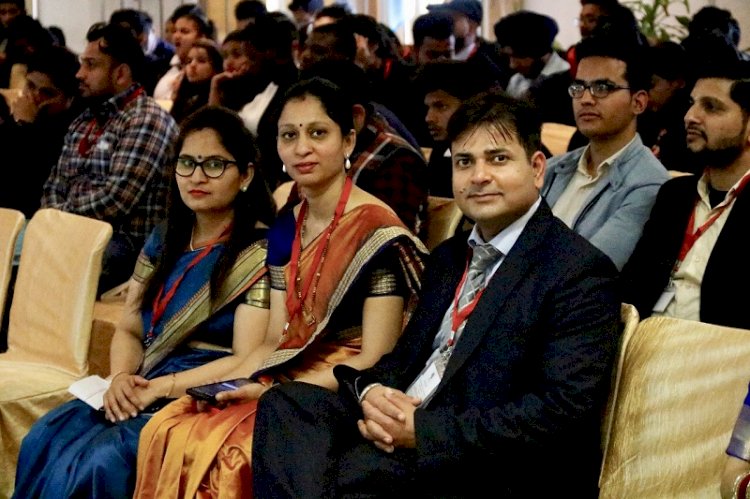 Ludhiana: The Faculty of Pharmaceutical Sciences of PCTE Group of Institutes hosted one day National Seminar on the theme "Current Challenges & Prospects of Biopharmaceuticals: Biologics & Biosimilars".
 
The event acknowledges benevolent response and active participation of more than 400 delegates as students and faculty members from more than 15 colleges. A Poster Presentation Competition was also held simultaneously wherein 66 students presented their research work.   
 
Dr. Abhay Sachdev, Scientist, CSIR-CISO, Chandigarh, Dr. Sarwar Beg, Department of Pharmaceutical Sciences, Jamia Hamdard University & Dr. Khyati Shah, University of Pacific, Stockton, California, Dr. Ishita Matai, Inspire Faculty, CSIR, Chandigarh were the keynote speaker at the event.
 
The event focused on the trends which the biosimilar markets are heading on since its launch till the present date and moving on to the projections in future. It takes into its fold the critical developmental procedures, analyses, regulatory factors and pharmacovigilance including post marketing surveillance and clinical studies.
 
The event was sponsored by Nanotech Chemical Brothers, Velite Pharmaceuticals, Franklin Pharmaceuticals, Nixon Biotech & Bansal Laboratories.
 
Dr. Puneet Utreja, Director, Faculty of Pharmaceutical Sciences, said that the national seminar was a very useful platform to gain knowledge from renowned personalities having immense experience in their respective fields.
 
Dr. K.N.S Kang, Director General, PCTE congratulated the Faculty of Pharmaceutical Sciences along with students for successfully organizing the national seminar whereby he added by saying that it was of great learning for everyone who attended moreover especially for the students opting their future in the Indian pharmaceuticals industry.