MP Kangra releases Rs 23 lakh for safety equipment of medical and police staff
Already given Rs 66 lakhs for purchase of ventilators in two districts to fight corona pandemic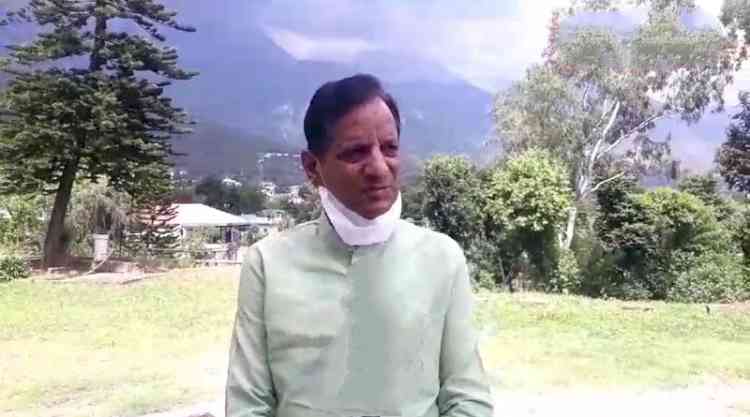 BJP MP Kishan Kapoor.
Dharamshala: BJP MP Kishan Kapoor have given a help of Rs 23 lakh out of his MP fund for PPE kits to the doctors and medical staff and for senetizer-3 layer masks and reversible gloves to police persons in Kangra and Chamba district. Disclosing this in a press conference in Dharamshala on Monday Kapoor said, "Beside this, I have already given Rs 66 lakhs for the purchase of ventilators in these two districts to fight the corona pandemic."
Kapoor said that the PM Narender Modi has helped Himachal government with Rs 20 Lakh Crore to cope up with the present economic crises. He said that this is the biggest ever help in the history of the state. "The state government is also working hard to curb the damage by virus in Himachal.
MP said, "Few people are misusing the social media these days to defame the Modi government by saying that  government has enhanced the perks of MPs by  3 lakh 20 thousand , which is totally incorrect."
Replying to a question, Kapoor said that he returned from Delhi on 10th April and kept himself under home quarantine for one month, before that he observed 27 days home quarantine in Delhi too. "I also request the public to follow the instructions given by the government to keep everybody in safe zone", said Kapoor.