MLA Rajinderpal Kaur Chhina assures industrialists of complete security for them & their staff
Holds meeting with industrialists at Avon Cycles Ltd & assure them fulsome support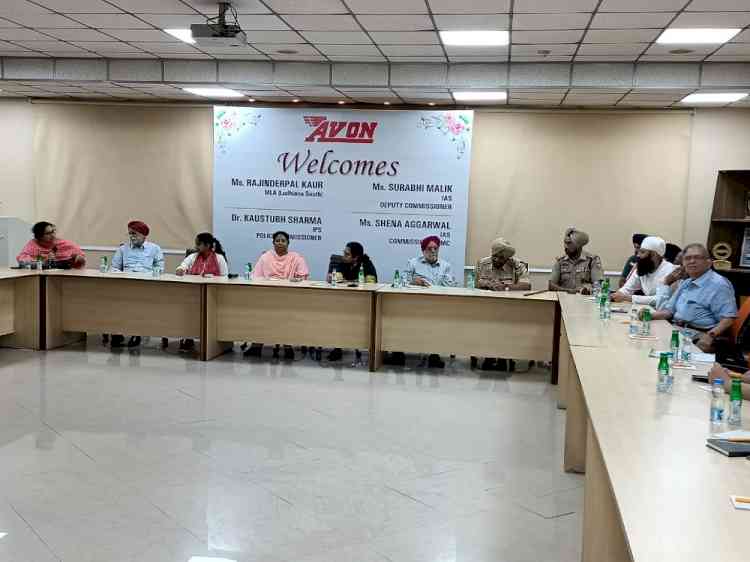 Ludhiana, May 20, 2022: Under the "Aap Ki Sarkar, Aap Ke Dwar" programme of the Bhagwant Mann-led Punjab government, Ludhiana (South) MLA Rajinderpal Kaur Chhina held a meeting with industrialists at Avon Cycles Ltd last evening and assured them of fulsome support.
She was also accompanied by Deputy Commissioner Surabhi Malik, MC Commissioner Dr Shena Agarwal, Joint Commissioner of Police Ravcharan Singh Brar, MC Zonal Commissioner Poonampreet Kaur, besides several others.
During the meeting, the industrialists led by Onkar Singh Pahwa from Avon Cycles, briefed MLA Rajinderpal Kaur Chhina about several issues being faced by them. She assured the industrialists that the AAP government would ensure that Punjab industry grows manifold and the industrialists would be provided full support.
She also assured a secure atmosphere for industrialists as well as their staff. The industrialists assured that they would also contribute in the development of city and many new green belts, parks and roundabouts in city would be developed as well as maintained by them.