Mayank Foundation celebrates 72nd Republic Day at Blinds' Home
National flag was unfurled during the occasion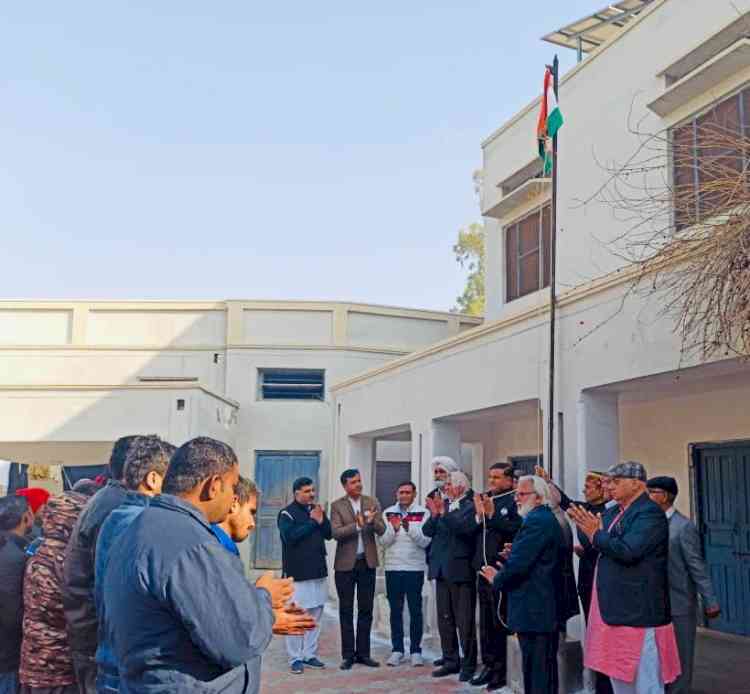 Ferozepur: Mayank Foundation, a Ferozepur based NGO, celebrated 72nd Republic Day at the local Blinds' Home here today.
The members of the foundation visited the premises of the institute and spent quality time with the inmates who conjured up patriotic fervour with their melodious patriotic songs and poems. National flag was unfurled during the occasion to mark the celebration. 
The members of the Blinds' Home led by its Secretary Ashwani Sharma, Joint Secretary and social worker Harish Monga, Manager Ramesh Sethi and Cashier Ashok Gupta welcomed the members of the foundation, who took oath to continue to make efforts for the betterment of the institute and its inmates.
Speaking on the occasion, Ashwani Sharma said that the day marks as a responsibility for every citizen to respect and follow the spirit of the national constitution. We should also follow the path shown by our national heroes who laid their lives for securing independence for the country.
Rakesh Sharma, Secretary of the foundation promised every help from the home in future too. Kamal Sharma, Deepak Sharma, Deepak Narula, Aseem Aggarwal, advocate Raj Kumar Kakkar, Tilak Raj, Praveen Malhotra, Prithvi Monga and Avtar Singh were present during the celebrations.