Ludhiana first in employment generation 
Gets award from chief minister in state level function at Kapurthala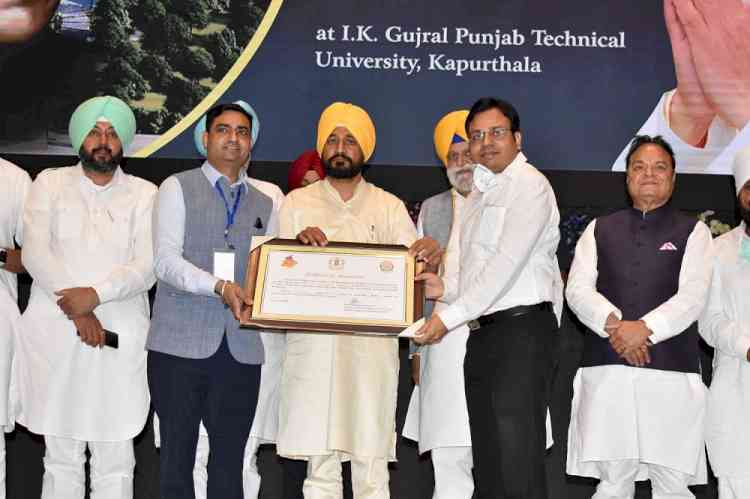 Ludhiana, September 23, 2021: Punjab Chief Minister Charanjit Singh Channi on Thursday  awarded the Ludhiana administration for generating highest employment for youths  and attaining first rank in the state as compared to other districts. 
 
On behalf of Deputy Commissioner (DC) Varinder Kumar Sharma, Additional Deputy Commissioner (D)-cum- CEO DBEE Amit Kumar Panchal and Deputy CEO Navdeep Singh 
received the award from the CM at state level function held in PTU, Kapurthala. 
Congratulating the whole team of DBEE, Deputy Commissioner Varinder Kumar Sharma said that four mega job fairs were organised in the district during this month under Ghar-Ghar Rozgar program along with virtual interviews, at employers' venue interviews ans others
wherein 30800 candidates took part of them, 28588 candidates were selected by leading companies. 
Deputy Commissioner said that the Job fairs acted as a catalyst to transform the destiny of the youth.
He said that the youth who got jobs during the fairs would become an active partner in the socio-economic growth of the state.