Ludhiana Architects support Profession First
A Meeting of Architects from Ludhiana held today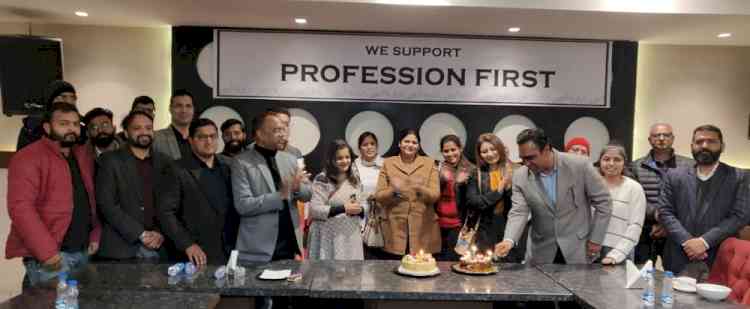 Ludhiana: A Meeting of Architects from Ludhiana held today and decided to support and elect contestants from team 'Profession First' for elections of Indian Institute of Architects at all levels. 
Meeting was attended by majority leading architects from Punjab and it was also decided to support Ar. Surinder Bahga and Ar. Punit Sethi from our region.
For Ludhiana Centre it was decided to support Ar. Nikhil Jindal, Ar. Sumit Sharma, Ar. Baljit Bawa and Ar. Usha Rani.
The IIA is a nationwide body of Architects with a history of over 100 years. It has over 24,000 members on its rolls, and is seen as the largest body of Design Professionals in India. 
Other Prominent members of the Profession First team standing for elections from the Northern Region are Ar Vijay Garg for President post, Ar. Surinder Bahga for Jt Hon. Secretary IIA, Ar. Shamit Manchanda for Member National Council and Ar. Punit Sethi for IIA Representative to Council of Architecture
The Punjab Centre takes this opportunity to wish Prof. Vijay Garg and the Entire Profession First Team a resounding victory, and pledges to work side-by-side with the elected team for the furtherance of the objective of Profession First.