Ludhiana administered 80 percent of eligible population with first dose of covid vaccine: DC Varinder Kumar Sharma
Nearly 21 lakh received single and 7 lakh both doses of life-saving jab in Ludhiana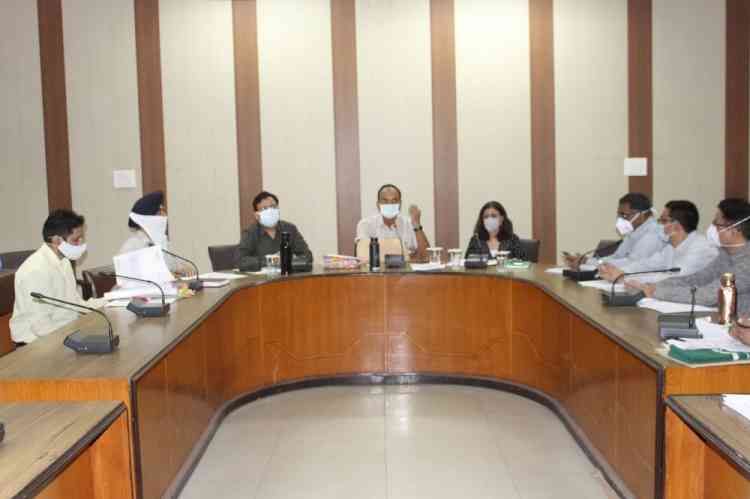 Ludhiana, September 24, 2021: Almost 80 percent of the population which is eligible for vaccination in the district has been administered the first dose of vaccine, said Deputy Commissioner Varinder Kumar Sharma. 
Applauding the doctors, nurses, paramedics, and other officials who made the feat possible in a meeting held at Bachat Bhawan today, Deputy Commissioner accompanied by Additional Deputy Commissioner (D) Amit Kumar Panchal said that around 28 lakh persons have been so far covered under Covid inoculation drive in Ludhiana among them 20 lakh are those eligible beneficiaries who have received single in all categories and 7 lakh beneficiaries have taken both doses of the vaccine which means 80 percent eligible population have received at least first dose of vaccine as compared to latest list of 2606484 voters in Ludhiana. 
He said that this is fastest ever pace in any district of Punjab which would help to tackle the third wave of the pandemic more effectively and very soon, the district would administer its 3 millionth dose. He added that these life-saving jabs would protect the peoples' lives from anticipated third wave.
The Deputy Commissioner solicited people's support in this task to keep Covid-19 spread under check, because mass immunization is the only solution to this deadly disease and reiterated administration's commitment to Immunizing all eligible people so that prospective third wave of Covid-19 pandemic tackled effectively.
Prominent among present on the occasion included Civil Surgeon Dr Kiran Gill and others.