LSCL director Ar Sanjay Goel hopes, either LIT will be dissolved or it will work hard as well as smart to really do improvements within Ludhiana City
Expresses his hope in a communication sent to Punjab CM Bhagwant Mann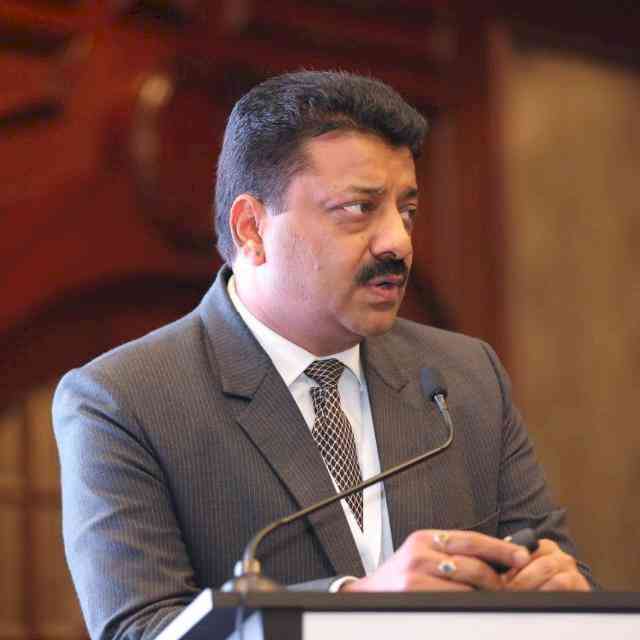 Source: IANS


Ludhiana, December 4, 2022: In a communication to Punjab CM Bhagwant Mann, the Ludhiana Smart City Ltd (LSCL) director and IIA Punjab Chapter chairman Ar Sanjay Goel has written that Improvement Trusts meant for future better development of urban infrastructure are unable to do any Improvement in majority of cities and towns of Punjab. "It's very sorry state of affairs and Ludhiana Improvement Trust (LIT) is leading in creating urban mess in place of doing any significant Improvement in upcoming smart city of Ludhiana in coordination with other departments", he added.
Further, he stated that starting from its own building in FGM, Rani Jhansi road complex , pending multi-level parking in Feroze Gandhi Market, ever pending construction of Atal apartments in Karnail Singh Nagar on Pakhowal road, pending city centre in SBS Nagar on Pakhowal road are just few leading projects in Ludhiana which public is eagerly waiting for completion as well as in best usage.
Adding, he said Balmiki Rishi Nagar, Raj Guru Nagar, SBS Nagar were all planned more than twenty-five years back and after that no new major planned development could take place from LIT side and private small players made good use of that in creating urban mess/unplanned small colonies in Ludhiana and specially in its outskirts.
He pointed out that it's not understandable that why state government is allowing so many different development agencies within city limits to work independently without any good coordination with other agencies and end results are bad for public.
Adding, he said within Ludhiana city /Mayor limits many areas are under GLADA- PUDA, LIT, Corporation and other departments and so are the roads. This is one of the major reasons of ever-increasing traffic problem in Ludhiana city.
He further wrote that upcoming new elevated road on  Ferozepur Road is under NHAI like other National highways passing through the City , focal point ( roads)  which is now in majority  within /adjoining city  is under PSIEC , sector 32, 33, 39 are  under GLADA- PUDA, many other old localities are still under LIT and rest areas are mainly  under MCL. 
Ar Goel further mentions that different parks, leisure valleys, green belts are under different departments and Ludhiana Smart City Ltd is another department within city limits and whereas  only one big horticulture department must work within city limits for best architectural landscape work .
"Being Industrial city-state and central government must give priority to its Industrial areas, focal points to be developed on priority if government really want to exhibit Ludhiana city as upcoming smart city", the communication reads. It further stated that industrial areas must be taken under ABD immediately as majority are in very bad shape.
While concluding, Ar Goel hoped that either LIT will be dissolved or it will work hard as well as smart to really do improvements within Ludhiana City.