Lockdown will not knock us down
Prove students of PCM SD College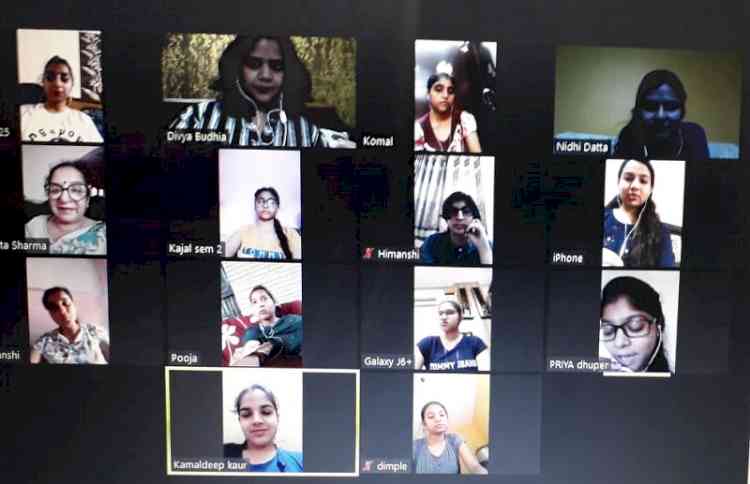 Jalandhar: While the world today is battling with the biggest biological disasters of all times, PCM S.D. College is putting its best foot forward in constructively utilizing ample time for its students' development and learning.  
Making yet another effort in this direction, Post Graduate Department of Economics of the college took a lead by organising a plethora of online activities for the students of economics to unleash their underlying talent, hone their skills and churn their brains. Students participated eagerly in quiz, e-collage, photo caption, solo dance, poetry, etc. and produced some mind boggling performances. Students made brilliant E-collages, depicting the impact of COVID-19 on the Indian economy and gave social messages on what kind of lifestyle should be adopted post lockdown. They recited praiseworthy self written poetry and also sang and danced beautifully. Very deservingly, Kamaldeep kaur got 1st prize in E-Collage and Photo Caption contests, while Agrima secured the top spot in Story Completion competition. Pooja turned out to be the winner in Social Message, Priya in Poetry and Deepali in Quiz competition. Himanshi earned 1st place in Singing and Kajal was declared numero uno in Solo Dance competition. Students participated by sharing videos of their performances on WhatsApp and also live on Zoom platform. 
Principal, Dr. Kiran Arora congratulated the students for adapting well to the current situation of crisis and coming out with outstanding performances, thus showcasing their high spirits.