Leading from front, DC gives clarion call to villagers for joining hands to curb rural pandemic
Takes Mission Fateh to the grassroots for saving precious lives from deadly wave of Covid-19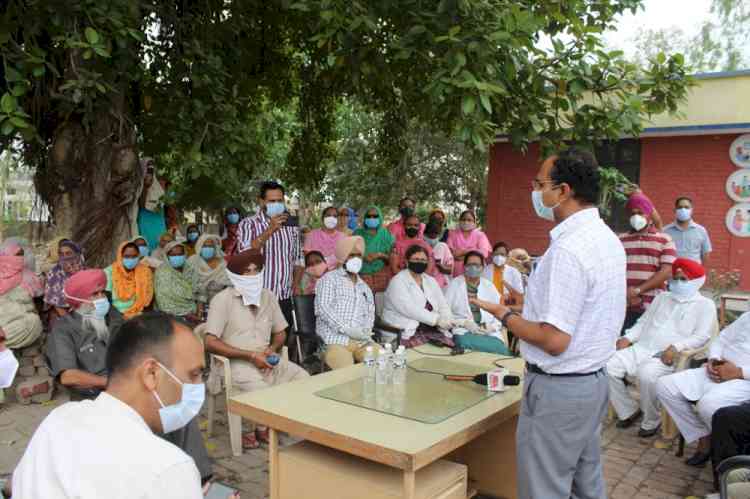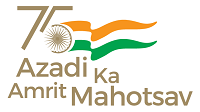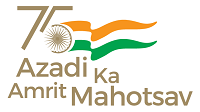 Ludhiana: Giving a clarion call to people to join hands for saving the rural areas from the scourge of the Covid-19 pandemic, Deputy Commissioner Varinder Kumar Sharma on Wednesday led the administration and personally sensitized the rural folks about the importance of Covid apt behaviour, early testing and vaccination to win the war against coronavirus.
During the interaction with people in Ghaloti, Raqba, and other villages, Deputy Commissioner unequivocally said that Punjabis have been blessed with an indomitable spirit to excel even in hostile conditions. He urged the people to revoke the same commitment and spirit by adhering to Covid apt behaviour including wearing a mask correctly, maintaining two-yard distancing, and hand hygiene at all times besides getting the vaccine and undergoing Covid test on the very first symptom. 
He said that the early testing and treatment would help to save the lives of the people and asked them to not to indulge in self-medication which delays the detection of the infection and can lead to serious health complications.
He said that as the second wave of the pandemic has taken the rural areas into its grip so the villagers must keep a close vigil on the unauthorized movements by holding 'Thikri Pehras' to restrict the entry of persons having symptoms of cough, cold, fever, sore throat, and others.
The Deputy Commissioner also asked the eligible beneficiaries to take the medicine at the earliest as the vaccine is vital to suppress this fresh wave of the deadly disease.
Deputy Commissioner urged the sarpanchs, panches and youths to play a proactive role in busting the myth or misinformation surrounding vaccine as their efforts can go a long way towards tackling the menace effectively.
Dr. Bishav Mohan from DMCH also detailed the gatherings about symptoms of Covid-19 and the importance of Covid apt behaviour and vaccine.
Prominent among present occasion included Additional Deputy Commissioner Sandeep Kumar, SDM Amarinder Singh Malhi and others.