KMV celebrates national voters' day 2020
Program ended with oath taking ceremony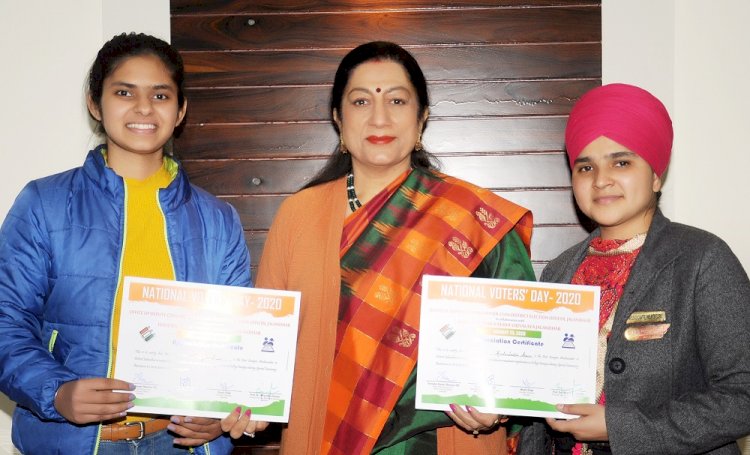 Jalandhar: Kanya Maha Vidyalaya celebrated 10th National  Voters' Day 2020. This event was organized jointly by student members of Electoral Literacy Club, SVEEP campus ambassadors and the Department of Political Science. The theme for this year's National Voters' Day was 'Electoral Literacy for Stronger Democracy'. Various activities like debate, declamation, mock poll, drawing and quiz competition were also organized to instill democratic values amongst the students. 

Principal Prof. (Dr.) Atima Sharma Dwivedi during her address to the students  explained in detail  about the  objective of this  celebration & also the significance of this day. She averred that the purpose of this day is to  make  the students and the public aware about their voting rights and also to attract more voters in order to promote the electoral process in general especially the newly eligible young voters. 
The program ended with oath taking ceremony. 
Principal also lauded the efforts of the organizers Mrs Ashima Sahni, Dr Iqbal Singh and Ms Priya for this great initiative. During the event, two students were given prizes for slogan writing competition and poster making competition.