I S Dev Samaj School observes Republic Day
Patriotic songs were sung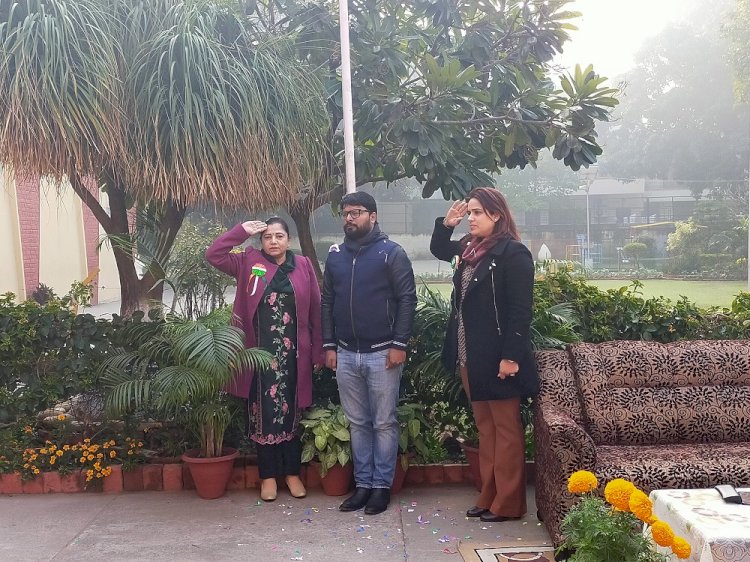 Chandigarh: I. S. Dev Samaj Sr. Sec. School, Sector-21 C, here, celebrated India's 71st Republic Day with enthusiasm and patriotic fervour.  

The students and the members of faculty, participated in the programme held in the school premises. 
The event was initiated with the national song 'Vande Mataram' which was followed by flag hoisting ceremony and national anthem. 
The Principal  Loveleen Bedi along with Chief Coordinator  Sabeeha Dhillon Mangat motivated the students to understand & fulfil their  duties towards the nation.  Students also threw light on the sacrifices made by great leaders of the country. 
Patriotic songs were sung and dance performances were presented by the students. Homage and tributes were paid to all the great freedom fighters.