KMVites give power-point presentations on economy, unemployment and government policies between world wars
This type of activities helps in developing critical aptitude in the minds of the students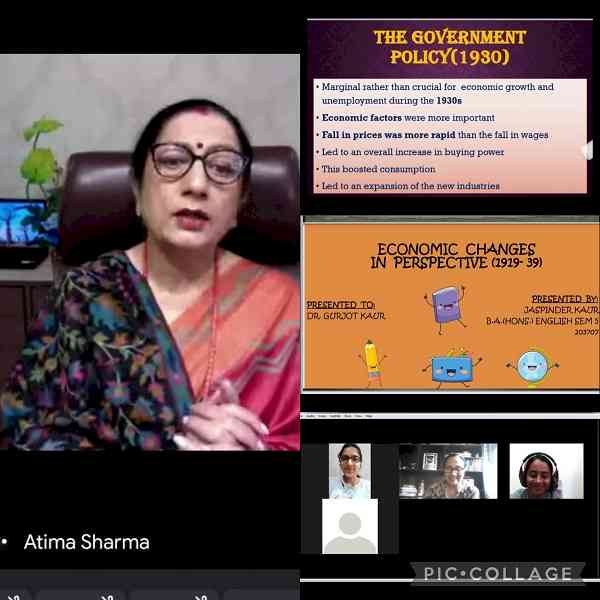 Jalandhar: In a new initiative, students of Department of History of Kanya Maha Vidyalaya gave presentation on the topic of The Economy, Unemployment and Government Policies between the World Wars. The presentations were given by the students of BA (Hons.) English Sem V. It was a week long activity in which students explained in detail the various facets of economic controls, rise of new industries during the war and the destruction of staple industries. Students also discussed the 1934 Unemployment Act and also gave detailed information about the England's economic condition during 1930. 
Principal Prof Dr Atima Sharma Dwivedi averred that this type of activities helps in developing critical aptitude in the minds of the students wherein the students try to analyse the history in a scientific way. She further maintained that it is very important that students should participate in all these co-curricular activities where they get to study the practical aspect of their subjects along with the book based knowledge. 
Principal lauded the efforts of Dr Gurjot, Head, Department of History for being the mentor of the students and for providing the proper guidance & direction to the students.