KMVites design beautiful awareness posters to observe national deworming day 
The posters of students were appreciated more for their innovative design and effective message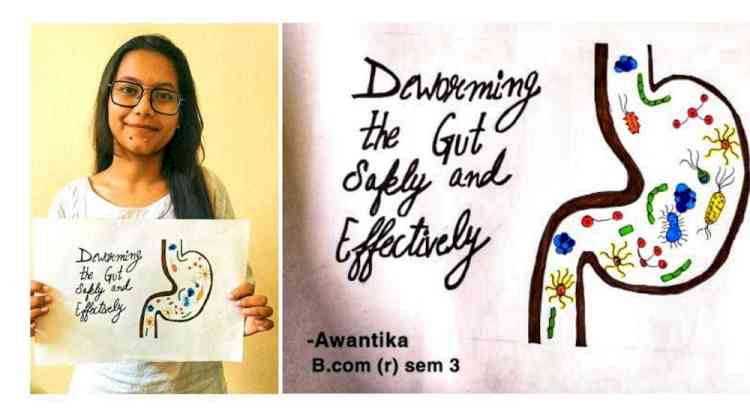 Jalandhar: Kanya Maha Vidyalaya observed National Deworming Day by organising poster making activity. The event was organised by the Department of Student Welfare. During the event, students from all streams made beautiful awareness posters depicting the importance & benefits of deworming. Students through the help of posters gave information about the causes, precautions & treatment of worms and how we can live a healthy life by avoiding intestinal worms. The posters of students namely Divya, Gurdev, Avantika & Vashika were appreciated more for their innovative design and effective message. 
Principal Prof. (Dr.) Atima Sharma Dwivedi appreciated the efforts of the students & faculty members for organising such social awareness events. She averred that KMV always organise various awareness activities for the students so that the students should feel responsible towards their health. She further maintained it is very important that the young people especially the students should be made aware about various health issues so that they should be able to lead a healthy & hearty life.  
Principal lauded the efforts of Dr Madhumeet, Dean, Department of Student Welfare & Mrs Sadhna Tandon for successfully organising the event.