KMV launches weekly counselling sessions for collegiate students
Principal also shared a presentation of best quotes with the students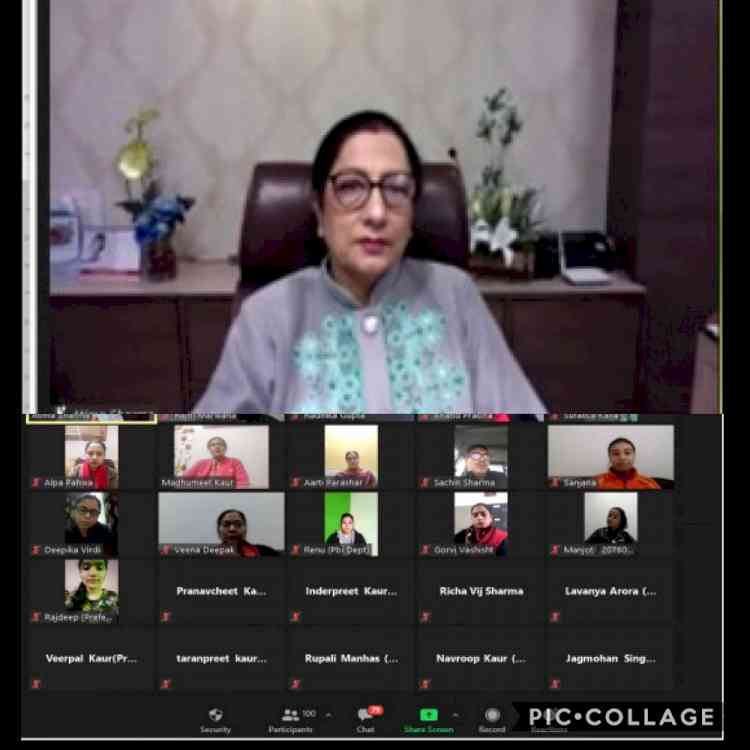 Jalandhar: Kanya Maha Vidyalaya launched a weekly counselling program for collegiate students. The program was organised by KMV Collegiate Sr.Sec School under the aegis of Department of Student Welfare. 
The  session was inaugurated by Principal Prof Dr Atima Sharma Dwivedi. She commenced the session by throwing light on need and purpose of the program for the students. She averred that in present scenario, it is very important that the issues pertaining to mind, body and soul are addressed. She also stressed on the importance of having a good mentor in life which can steer the ship of life in right direction. She implored the students to be original and have confidence in themselves. 
Principal also shared a presentation of best quotes with the students to emphasise on the need of a good mentor and self respect. She told the students that in this program, students will be mentored individually and in small groups to address any issue they face. She reiterated that Department of Student Welfare under the guidance of Dr. Madhumeet is doing an excellent job by addressing these issues which aim at overall growth of the students. 
Principal lauded the efforts of Mrs Veena Deepak, Co-ordinator KMV Collegiate Sr Sec School for successfully organising the event.