Khanak Rai gets emotional seeing her school after long period 
Today, she was the first one who entered the school premises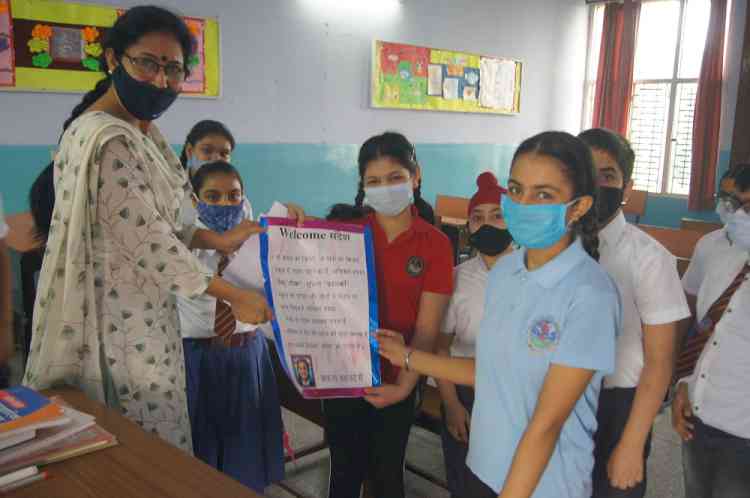 Ludhiana: Khanak Rai, an 11-year-old student studying in class VI-C in  KVM School, Civil Lines, Ludhiana got emotional seeing her school after a long period today.  
The school was closed due to the pandemic over the period.
Today, she was the first one who entered the school premises.
After a long gap, today she met her teachers. They talked about coming back to good days. 
Khanak had written a welcome message for everyone in the school. Everyone was emotional after reading this message. 
Khanak was blessed by the teachers of the school. Parents who came to drop off their children in the school also appreciated this effort.
Khanak had written her message in a poetic manner. She had remembered the days spent in her school before the pandemic. She had also talked about the sports grounds in her message.
She had also given a message to jointly fight the pandemic.
Meanwhile, the school principal Navita Puri in her message also asked the teachers to unite and fight the deadly disease keeping in mind the safety rules. She also called upon all the school children to go to their respective schools to study.