Khaanaleia and Robin Hood Army organise food drive at slums on Ludhiana-Delhi road
Bring smiles to 130 children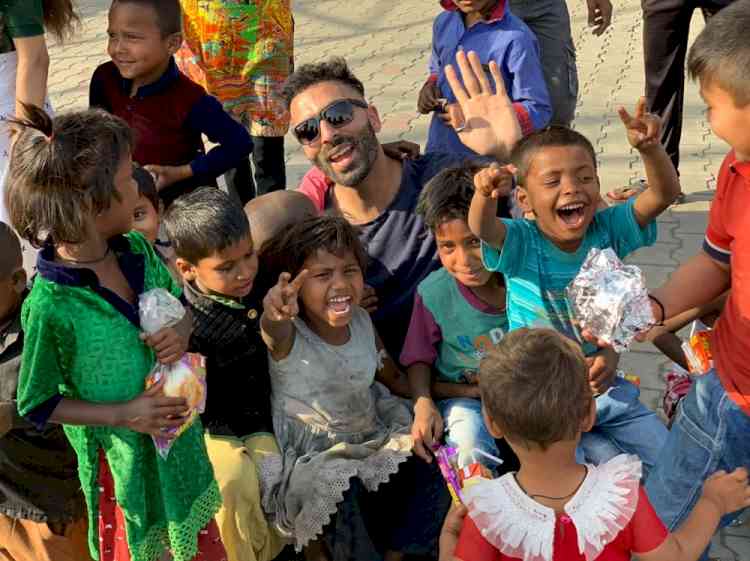 Ludhiana: In a bid to bring smiles on the faces of the less fortunate, Khaanaleia and Robin Hood Army today organised a Food Drive at the slums on Ludhiana-Delhi Road.
Khaanaleia provided the food which comprised of pav bhaaji, cake, cold drinks and chocolates.
Almost 130 children from 45 families were served.
Khaanaleia is a fledgling organisation started by two friends Monaa Chadha and Akshi Khanna. The organisation came up during the stressed corona pandemic last year with a goal to make creative and hygienic foods, just like food cooked at home, accessible to their customers at affordable prices. A home delivery concept, Khaanaleia was also set up to give the stressed home maker a break from monotonous cooking. Their menu comprises of all kinds of cuisines ranging from Indian, continental, Thai, Italian, American, Chinese, Japanese, French to jams, sauces, pickles, cakes and other desserts.
The Robin Hood Army is a zero-funds volunteer organization that works to get surplus food from restaurants and communities to serve the less fortunate. "Robins" are largely students and young working professionals – everyone does this in their free time. The lesser fortunate sections of society they serve include homeless families, orphanages, patients from public hospitals and old age homes.