Kargil Vijay Diwas, A Victory (26th July 2021)
Nobody can intrude the frontiers of our country if every common man is a comrade and shows solidarity with the armed forces of our nation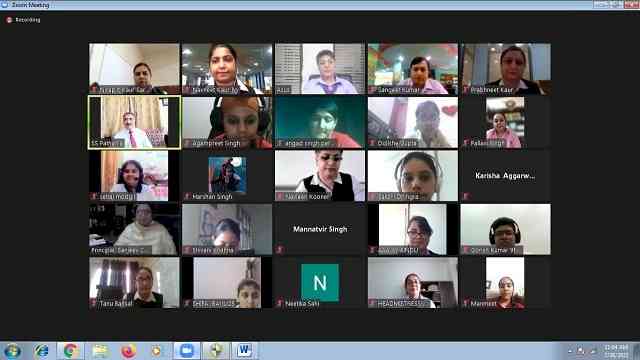 Jalandhar: India commemorates Kargil Vijay Diwas on July 26 every year to mark the anniversary of the Indian Army's victory against Pakistan on this day in 1999, after more than 60 days of armed conflict on the highlands of Kargil in Ladakh. In what was perhaps the most recent example of high-altitude warfare in mountainous terrain, the Indian Army ousted Pakistan's military forces and won back control of the high outposts in the region. Defeating its adversaries in the war, the Indian Army finally hosted the national flag at Kargil on July 26. 
To salute and celebrate the valour and gallant of our martyrs and the triumph of our nation over the evil-eyed enemies, an online talk show on "Kargil Vijay Diwas'' was hosted on 26th July with Col SS Pathania, SC(retd), who was commissioned in the 11th battalion of Jammu and Kashmir Rifles in 1981. Col Pathania was also rewarded the Shaurya Chakra, the third highest gallantry award in peacetime, for fighting the insurgents in Mizoram. Col Pathania reiterated that freedom is our inherent right and it can be achieved on all fronts only if the people of India wish to take equal responsibility of it as taken by the army of our nation. Nobody can intrude the frontiers of our country if every common man is a comrade and shows solidarity with the armed forces of our nation.
On this occasion, the Principal Ivy World School, Mrs. S. Chauhan, said that we should keep the virtues and solidarity of the nation intact so that no alien force can even think of infiltrating our boundaries. The President of Vasal Educational  Society, Shri K.K. Vasal, Chairman Sri Sanjeev Vasal, Vice President Shri R.K. Vasal, Director Smt. Ina Vasal, and C.E.O. Sri Raghav Vasal highlighted that it is the seamless and selfless love for your country that goes the long way in shielding the nation and keeping the enemies at bay. The endeavour of every Indian should be to retaliate against any nefarious design that aims at hurting the sovereignty of the nation.