Kalia demands action against officers of Food and Supply Department of Punjab 
Writes to PM in connection with distribution of ration to poor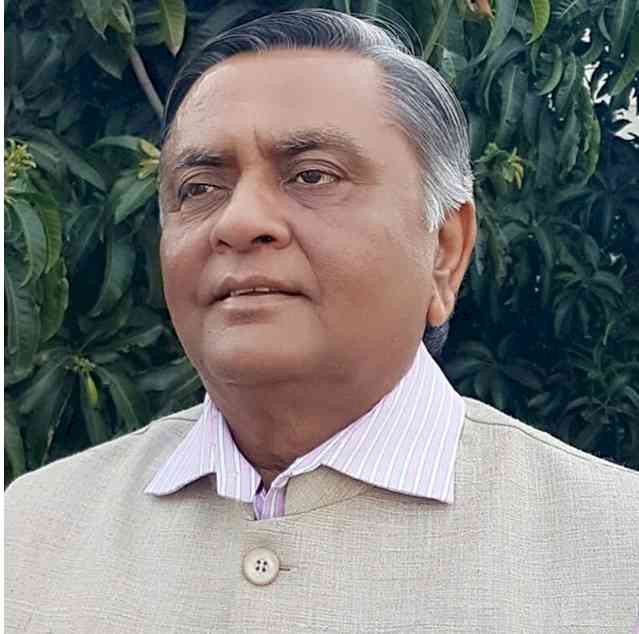 Senior BJP leader Manoranjan Kalia.
Jalandhar: Senior BJP leader and former Punjab Minister Manoranjan Kalia has shot off a letter to Prime Minister Narendra Modi stating that wheat and pulses are being distributed to the poor in Punjab under three categories namely Blue Card Holders, Pradhan Mantri Garib Kalyan Anna Yojana (PMGKAY) and Atam Nirbhar Bharat Package.  
He added that the ration pertaining to  first two categories are being distributed through Depot Holder in Punjab. The pace of distribution of Ration under category 2  was very slow during Lockdown period and Captain Amarinder Singh Government failed to distribute in time the Ration sent by NDA Government to the tune of 70,725 metric ton  of grain and 10,000 metric ton pulses to Punjab. Punjab Government distributed only 688 ton which comes merely 1% of  the total allocation by April end,  Out of allocated 70,725 metric ton of Food Grain. That was the reason the Bharatiya Janata Party in Punjab had one day fast during Lockdown to force Congress  Government for proper distribution. The poor still are complaining of not receiving their Ration though the  unlocking-2 has started.   
In regard to category-3, the Congress Government in Punjab has adopted a political route for distribution of Food Grain instead of Public Distribution System (PDS). The Congress Government has divided the total Ration under category-3 as per the lists of migratory labour available with the industry department labour department  and has been handed over to the MLAs for distribution in their Constituency.  Most of the migratory  labour has already migrated to their native villages during the period of Lockdown and have not yet returned. The MLAs are distributing the said Ration meant for migratory labour according to their Whims and fancies and not as per the list of migratory labour  provided by the Industry department and labour department. Thus, the very purpose of helping the migratory labour during COVID-19 stands defeated. The status of the Member of the Legislative Assembly is above that of Chief Secretary whereas Congress MLAs are working like the employees of the State Government which is  not their job.
Since the Food & Supply Department is the Nodal Agency for distribution of Food Grain sent by Central Government under Atam Nirbhar Bharat Package, the officers of the Food & Supply Department have grossly violated their responsibility by handing over the said distribution of Food Grain under Atam Nirbhar Bharat Package to the MLAs for political distribution, the Central Government must take cognizance of the wrong distribution of the Food Grain and take action against  the officers of Food & Supply Department of Punjab. 
"Keeping in view the gravity of the situation, kindly issue necessary instructions  for instituting an enquiry into the matter", said Kalia while concluding in his letter.