JW Marriott Mumbai Juhu appoints Nikita Ramchandani as General Manager
Nikita is passionate about food and exploring various culinary trends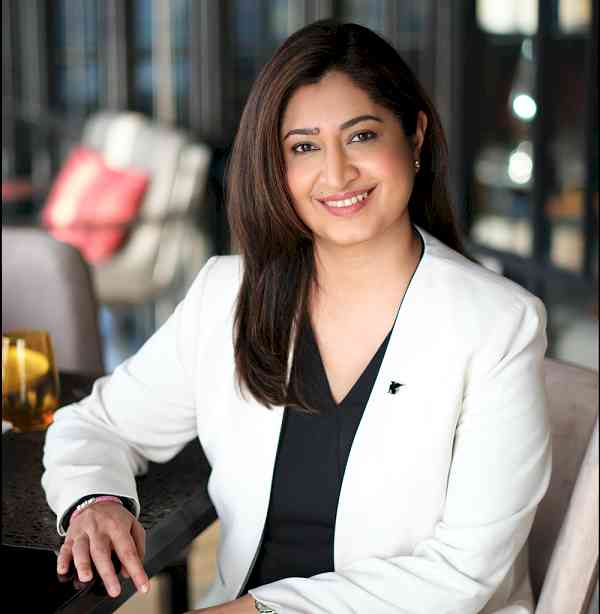 Nikita Ramchandani, General Manager, JW Marriott Mumbai Juhu.
Mumbai: Nikita Ramchandani has been appointed as the General Manager of the JW Marriott Mumbai Juhu – the flagship property of JW Marriott hotels in India. Nikita has previously led the Operations discipline for the 135-hotels Marriott International portfolio as the Senior Area Director of Operations where she was responsible for setting the roadmap for new openings, talent development, guest experiences and F&B growth. With over 20 years of experience in the industry, Nikita's astute business and leadership skills have seen her take strides across her career graph with different challenges and roles across the hospitality landscape. 
A seasoned hotelier, Nikita holds immense expertise across all departments and her leadership skills have time and again proved to be an asset. She has previously been associated with esteemed brands such as Four Seasons Hotels and Resorts (Mumbai and Baltimore) and ITC Maratha – A Luxury Collection. Her experience with leading hotel chains from around the world has seen her achieve key business objectives, thus giving her a formidable reputation in the industry. 
In her new role as General Manager of the JW Marriott Mumbai Juhu, Nikita envisions a stellar roadmap for the hotel's positioning within the hospitality landscape. The industry has witnessed an unprecedented time last year, and Nikita with her robust experience across several disciplines will steer the property to provide a product and service that is synonymous with the JW Marriott brand. 
Nikita is passionate about food and exploring various culinary trends, whilst also being an avid music lover. She is based in Mumbai with her husband and daughter.