Ivy World School- Lohri Celebration
Ivy World School, under the aegis of the Vasal Educational Society, organized the "Lohri Festival Celebration"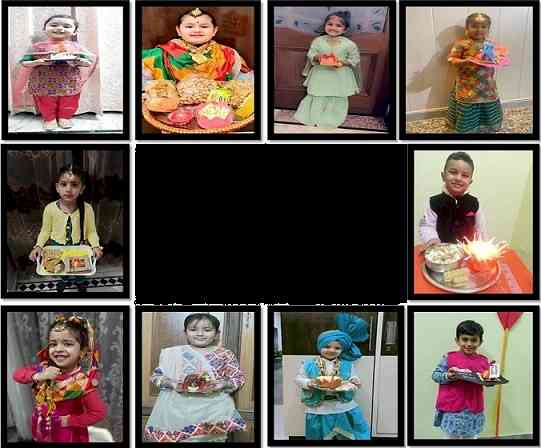 Jalandhar, January 12, 2022: Ivy World School, under the aegis of the Vasal Educational Society, organized the "Lohri Festival Celebration". 
The virtual celebration began with a reminder of the festival's significance. The students were taught about how Lohri is celebrated, what we wear, and the seasonal foods to consume.
Little Ivyians dressed up in traditional Punjabi garb and demonstrated their favourite Lohri dishes such as jaggery, rewari, til, popcorn, and groundnuts.
The kids and the instructors virtually celebrated the festival by participating in art and craft activities such as  creating a campfire out of paint and ice cream sticks, and  creating a Sundar Mundariye scenario on a plate depicting a beautiful and imaginative Lohri environment. Making a popcorn pouch was also a lot of fun
Mrs. S. Chauhan, Principal of Ivy World School, commended and appreciated the efforts of  Students, Parents and Educators  for recognizing the value of such activities and festivals.. Shri K K Vasal, Mr. Sanjeev Kumar Vasal, Mrs. Ena Vasal, and Mr. Raghav Vasal, the President, Chairman, Director, and CEO of the Vasal Educational Society, respectively, congratulated all the educators for creating such platforms to enhance a child's confidence and creativity, and expressed their thoughts that such festivals help to spread good cheer and that it's a lovely way to ring in the New Year.