International webinar on role parents play in their children's education during pandemic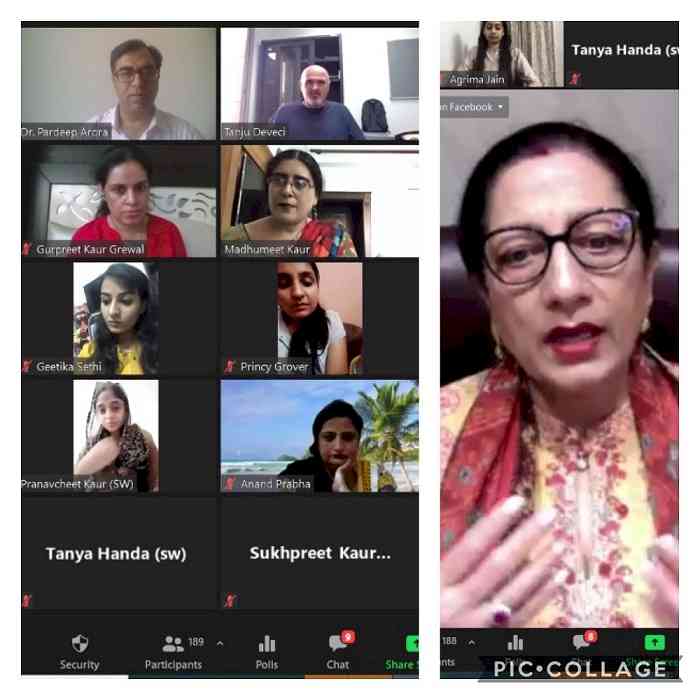 Dr Tanju Deveci, Associate Professor from Khalifa University, Abu Dhabi was the Speaker for the Webinar
Jalandhar: In the same view, an international webinar was organized by the Department of Student Welfare on 'The Role Parents play in their children's education during the pandemic' by Kanya Maha Vidyalaya.
Dr. Tanju Deveci, Associate Professor from Khalifa University, Abu Dhabi was the eminent speaker of the day. The webinar was attended by Principals and Heads of various institutions along with parents and students. During the webinar, Dr Deveci illustrated and suggested different ways in which parents can contribute towards the education of their children in these challenging times. He suggested that parents can engage themselves in home schooling, fun activities at home and spending quality time with their children as this will directly affect the learning outcomes of the children. He called Covid-19, 'a happy crisis' which should be dealt with positivity. He also urged the parents to not limit their education to themselves and try to indulge & learn foundational learning and numeracy skills. He emphasized on the importance of 'take- home' learning in particular where there is no IT connectivity or even electricity issues.  After the address, question answer session was also carried out in which many participants raised their queries regarding the topic to which Dr Deveci responded eloquently. 
Principal Prof. Dr. Atima Sharma Dwivedi averred that COVID-19 is providing us with various new learning opportunities in which students along with parents and teachers are continuously learning new paradigms of education. She further maintained that this type of webinar is very important as it gives an insight into today's new patterns of education that is prevalent not only in India but all over the world. 
Principal lauded the efforts of Dr Madhumeet, Dean, Department of Student Welfare for successfully organizing the webinar.