Innocent Hearts organised activities on road safety month
Starts an awareness drive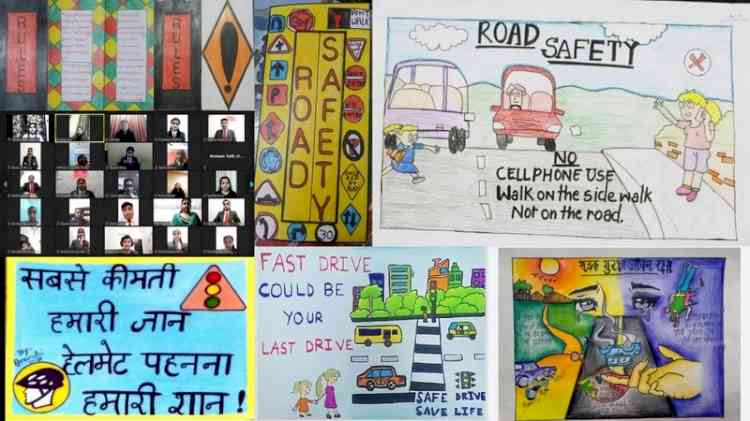 Jalandhar: As per the guidelines of CBSE, all five schools of Innocent Hearts organized various activities for the students during 'Road Safety Month'. During this awareness drive, numerous activities were organized for the students. The students took part in all the activities enthusiastically.  Poster Making, Slogan Writing, Pamphlet Making activities were conducted aligned with the theme of Sadak Suraksha, Jeewan Raksha' Online Declamation Competition was also organized. The students conveyed the thoughtful messages to the public through their creativity. They tried to make aware everyone in the context of speed of the vehicles, motivated them to follow traffic rules and wait for the traffic lights to turn green. The students of Grade IX took part in Declamation Competition. The topic was ' Sadak Suraksha ke Niyamo ka Paalan and Sakhti' .
The result of the declaration competition: 
Green Model Town
First: Shreyas
Second: Rajeev
Third: Shivali
Loharan
First : Muskan and Mausami
Second: Shubhika
Third: Yasmeen
The Royal World
First : Amoldeep
Second:Palak
Third: Daman and Sehajbeer
Cantt.-Jandiala Road
First : Gurlov
Second : Heena and Shubham.