Innocent Hearts Group of Institutions organised online short term courses for commerce and management aspirants
Two short term courses "Tally –ERP 9" and "E-banking and Bitcoin/Cryptocurrency Trading" has been organised for duration of one week each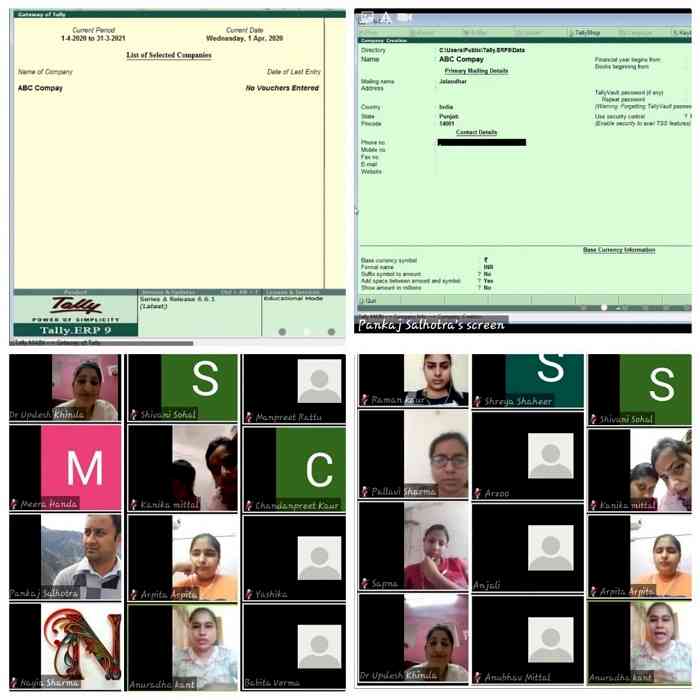 Jalandhar: In order to fulfil the rising need of technical skills and enhance the professional growth of students during pandemic, Innocent Hearts Group of Institutions has started online short term courses for commerce and management aspirants. 
Two short term courses "Tally –ERP 9" and "E-banking and Bitcoin/Cryptocurrency Trading" has been organised for duration of one week each. 
Out of these courses Tally –ERP 9 has been successfully completed with large number of participants from distinguished school and colleges of Jalandhar including Mother's Pride School, APJ School, DAV College, KCL Institute of Management and Technology, Innocent Hearts School, Akal Galaxy Sultanpur Lodhi, Ekam public school and many more. During this course basics of accounting and method to compute GST in Tally ERP- 9 has been taught to students with the help of examples.  This session was coordinated by Mr. Pankaj Sahotra (Astt Prof, Management Dept.) After completion of course all the participants were awarded with E-certificates. 
Our Second Online course "E-banking and Bitcoin/ Cryptocurrency Trading" will start from 15 June in which concepts of Net Banking, Mobile banking, green banking, blockchain essentials: shared ledger, smart contract, bitcoin and real estate marketing will be discussed with participants and quiz session will also organised on basis of daily online lecture. The resource person for session will be Ms Anuradha (Astt Prof, Management Dept.). E- Certificates will be issued to participants after completion of course.
These courses are organised by Dr. Updesh Khinda (HoD, Management Department) under the guidance of Dr. Shailesh Tripathi (Group Director, Innocent Hearts).