Information given to students about jobs in various sectors
An online seminar on job and career opportunities in different sectors organized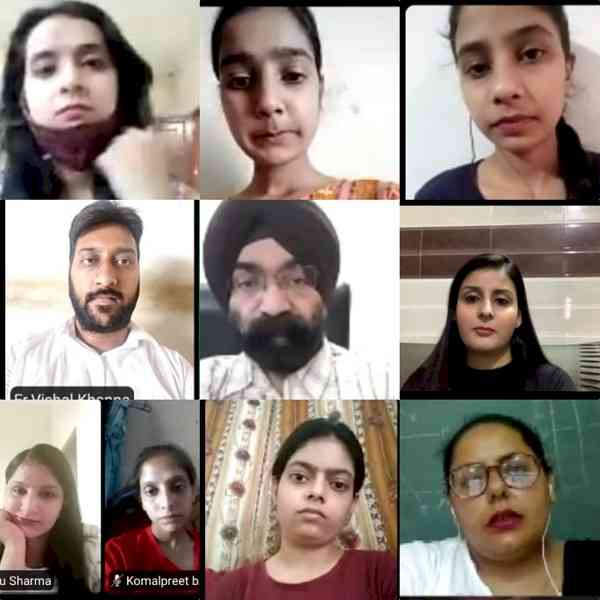 Jalandhar: An online seminar on job and career opportunities in different sectors was organized by the Department of Management Studies and Commerce at DIPS IMT. Radhika Sharma, Director of Celsius Educations Pvt Ltd attended the seminar as the main speaker. Radhika told the students how many people have lost their jobs and many companies have closed during this Corona period. In such a situation, it is difficult to get a job in the coming time, but the opportunity is not less. We should just recognize those opportunities and achieve our destination. 
For this it is necessary that we first prepare ourselves for all kinds of competition so that we focus on personality, body language, skills and make them better. After this, we should keep in mind that which sector is most needed in the market at this time because there can be good opportunities to get a job and make a career there. As nowadays there are many opportunities to get jobs in IT sector, health sector, digital marketing etc. Sectors and their demand is also high. Today everything has gone online, in such a situation there is a need for IT department. Everyone likes to order things online while at home, while working from home and taking care of their own safety. In this way you can prepare yourself for these sectors.
College Principal Simranjit Singh, Head of IT Department Engineer Vishal Khanna, Dr. Balpreet Kaur, HOD Dilveer Kaur and other staff members and students participated in this seminar.