Indus Public School commemorates national youth day 
At this moment a seminar was conducted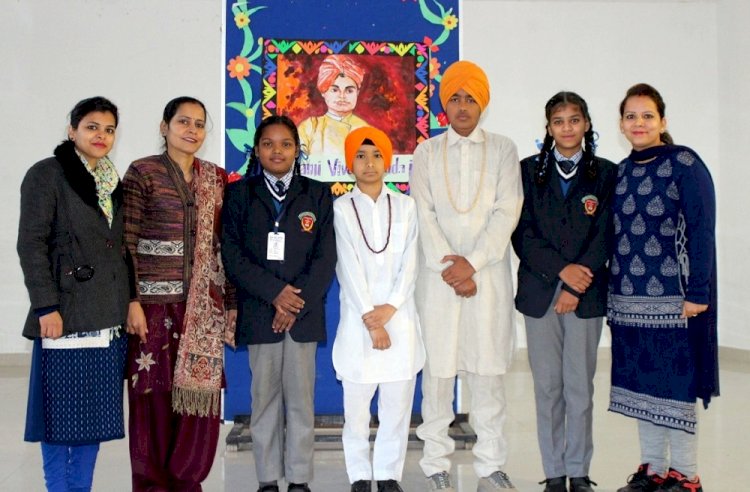 Mohali: Indus Public School observed Swami Vivekananda's birthday as National youth day. At this moment a seminar was conducted where international changing needs in technology and management were discussed. 
The main theme of this seminar was Building a better world, partnering with youth.  A programme filled with outstanding performances depicting incidents from Vivekananda's life enlightened the elated audience. The enthralling performances by the students through songs, poetry recitation helped everyone to know about Swamiji's power of concentration, focus, his curious nature and his determination.
Principal of the school Parampreet  threw light on the great personality by his valuable words. According to him the event was intended to instill positive attitude, discipline and develop the creative and innovative potential of young minds.
The school Director Col. C.S Cheema, and School Manager Col. S.P.S Cheema said that only that country can progress, which aims at promoting ways to engage youth more actively involved in positive contributions to their communities and encourage youth around the world to organize activities to raise awareness about the situation of youth in their country and  walk with the pace of time . They  further added nevertheless India is progressing but actual progress is in the hands of youth as Youth are an important part of the society, without them our country would never be able to prosper the way it could; because they are the backbone of a nation .They are  the most productive and energetic. If their energies are not channelled they fail to captivate opportunities that come their way.