Indo Global students shine in PTU exams
38 Students secured top positions in university exams held in Nov-Dec 2019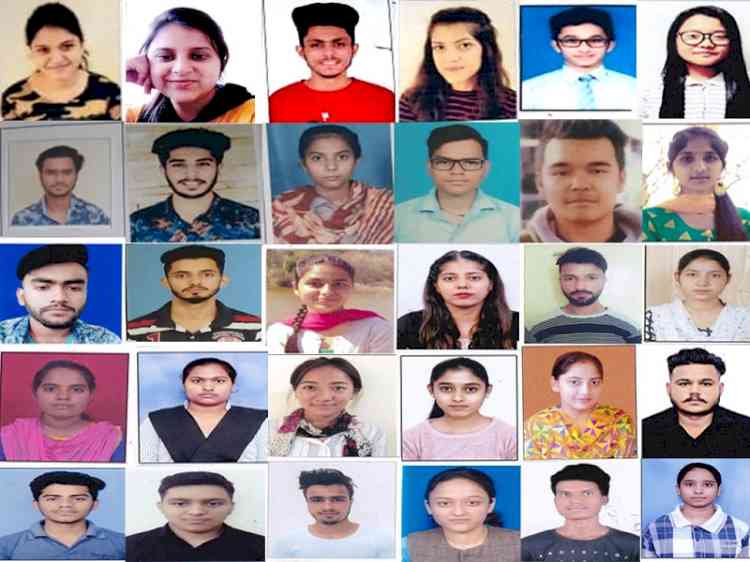 38 Students of Indo Global College of Management & Technology secured top positions in university examinations.
Mohali: 38 Students of Indo Global Colleges secured top positions in university examinations held in Nov-Dec 2019.  MBA, BBA, BCA and B.Com students of Indo Global Colleges secured excellent positions.  Highest marks in the merit goes to 96% . All students in the merit were honoured by the management of the institute.  Students  who secured first position  were Akshita of BBA with  9.60 SGPA , Saurabh Kapoor  of B.com(H)  with 8.96 SGPA , Mohit Sharma of BCA with  9.48 SGPA , Iquabal Hussain  of BCA with 9.42  SGPA , Priyanka Rai of BBA with 8.41SGPA ,  satinder Kaur of B.com with 8.15 SGPA , Kuljit Kaur of BCA with 9.46 SGPA  Nishita B.com (P) with  8.42 SGPA  , Ananya Ahaudhary ,BBA with 7.77 SGPA Kulvir Kaur of MBA with 8.29 SGPA .
While congratulating the students CEO Manav Singla Said that education is the mean of developing greatest abilities and strength in the students. Sukhdev Kumar Singla,Chairman of Indo Global colleges said that we make the students  equipped professional with an ever open and fresh mind for new thoughts in technological improvements so that students can emerge as valuable contributory assets to the development of the nation. Chairperson  Neelam Singla congratulated all students for their excellence performance & achieving top positions.