India's Ministry of Education selects LPU as 'Mentor Institution for Innovation and Entrepreneurship'
LPU is the only University from Punjab and among 50 selected from across the country to be funded for 2021-22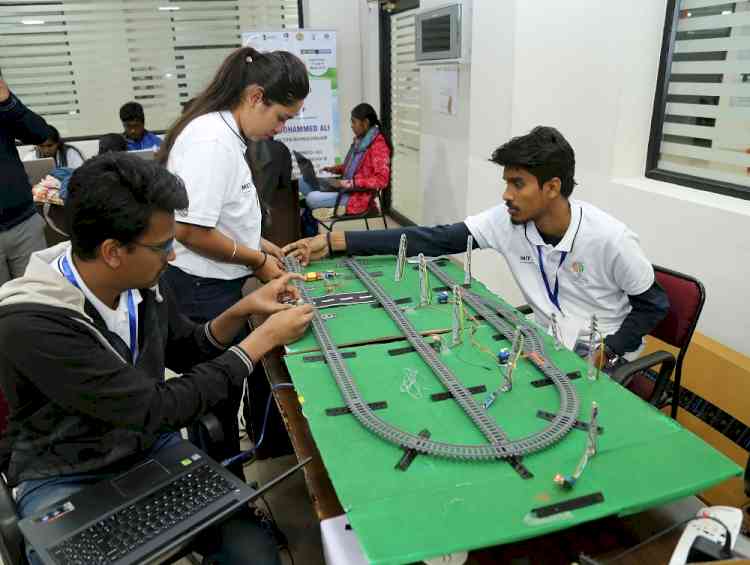 Students working on Innovative projects at LPU campus.
Jalandhar, October 5, 2021: Adding one more strength to its stature, Lovely Professional University (LPU) has been selected as the Mentor Institution for Innovation & Entrepreneurship by the Ministry of Education's Innovation Cell (MIC), Government of India. This honour received by LPU indicates its excellence in academia, extensive pedagogy and never-ending commitment to impart the best quality education to many thousands of national and international students.
The Ministry of Education (Govt. of India) has established 'Innovation cell- MIC' (MoE's Innovation Cell) to foster culture of 'Innovation' across all educational institutions from idea generation to pre-incubation, incubation and graduating from the incubator as successful start-ups. It also works on designing ranking systems to identify institutions in the forefront of innovation.
In this regard, MIC has envisioned encouraging creation of 'Institution's Innovation Council (IICs)' across selected HEIs. A network of these IICs is to further promote innovation in the selected institution through innumerable modes leading to an innovation promotion eco-system in the campuses.
An ICC at LPU is supposed to conduct various innovation and entrepreneurship-related activities prescribed by Central MIC in time bound fashion, almost all of which are already being successfully undertaken by LPU. These include organization of periodic workshops/ seminars/ interactions with entrepreneurs, investors, professionals and create a mentor pool for student innovators; network with peers and national entrepreneurship development organizations; and organize hackathons, idea competition, mini-challenges with the involvement of industries.
Immensely happy on LPU's top selection, LPU Chancellor Mr Ashok Mittal shares: LPU is always engaged in bringing world class opportunities of education and research to its students so that they may not find any lacking while being on an international platform."
The mandate here is to work closely with higher education institutions (HEIs) to encourage the creative energy of the student population to work on new ideas and innovation and promote them to create start-ups and entrepreneurial ventures. Here, students are to be supported to transform their ideas into prototypes while they are in formative years.