Importance of nutrition and menstrual hygiene discussed in outreach program by Home Science College 
The session comprised of school going girls from Good Shepherd School, Sri Ganganagar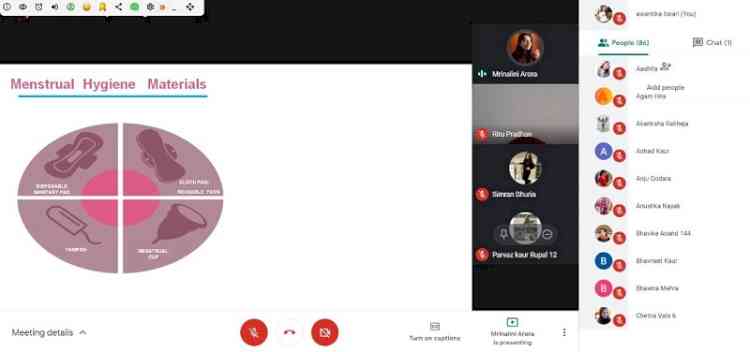 Chandigarh: Another important topic was dealt today as part of the ongoing celebrations of Poshan Maah by Government Home Science College. The presenter was a MSc final year student(Mrinalini Arora).
The session was about issues faced by adolescent girls during their periods and how they can deal with those issue with confidence and dignity while maintaining good and proper menstrual hygiene in their day to day lives. The outreach program received a great response by the target audience(adolescent girls 13 years and above), around 85-90 people joined the online session and participated actively during the ongoing interaction.
The session comprised of school going girls from Good Shepherd School, Sri Ganganagar.
Prof Sudha Katyal, Principal of the college congratulated the students on addressing vital issues on health and nutrition during the Poshan Maah