Home Science College celebrates 71st Republic Day
Celebration was filled with feeling of patriotism and dedication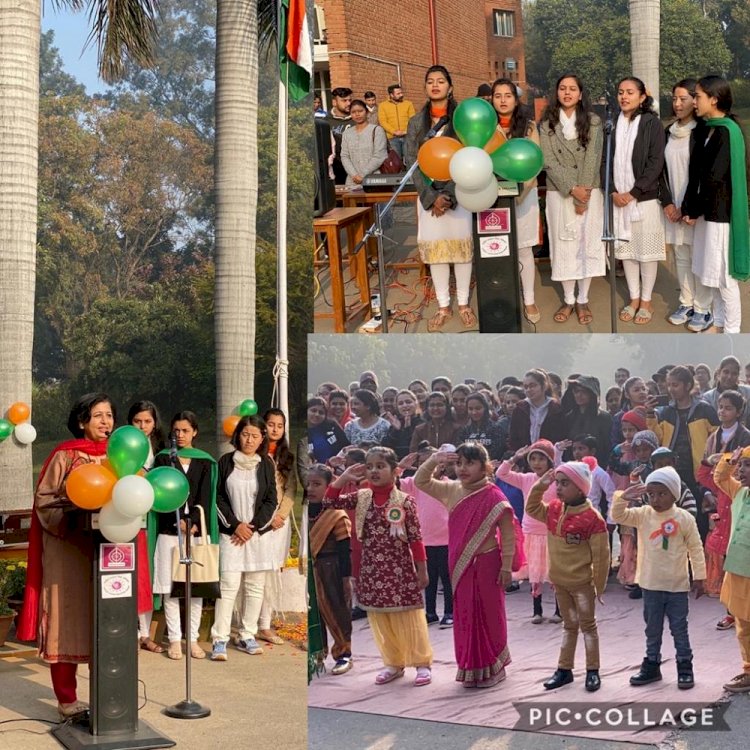 Chandigarh: On the auspicious day of 26 January, Government Home Science College celebrated 71st Republic Day filled with a feeling of patriotism and dedication. 
The celebration started with the hoisting of the National Flag by the Principal of the college, Prof. Sudha Katyal. It was followed by the recitation of the National Anthem. 
Prof. Katyal addressed the audience by highlighting the importance of the Constitution and its unique features such as Sovereign, Socialist, Secular, Democratic and Republic enshrined in the preamble of the constitution. She also gave an insight on the six fundamental rights as the basic human rights of all citizens.
Adding to the patriotic aura, the college campus turned reverberated with the rhythmic vocal performances presented by the students. Furthermore, the students also presented a splendid dance performance on 'Vande Mataram'. 
The tiny tots from Chaitanya nursery school also gave enthralling performances. 
The program ended with the message to create a great nation through collective efforts from all individuals.