Home Science students accorded with merit certificates at global level heartfulness essay event 2021
The principal of the college, Prof. Sudha Katyal congratulated the students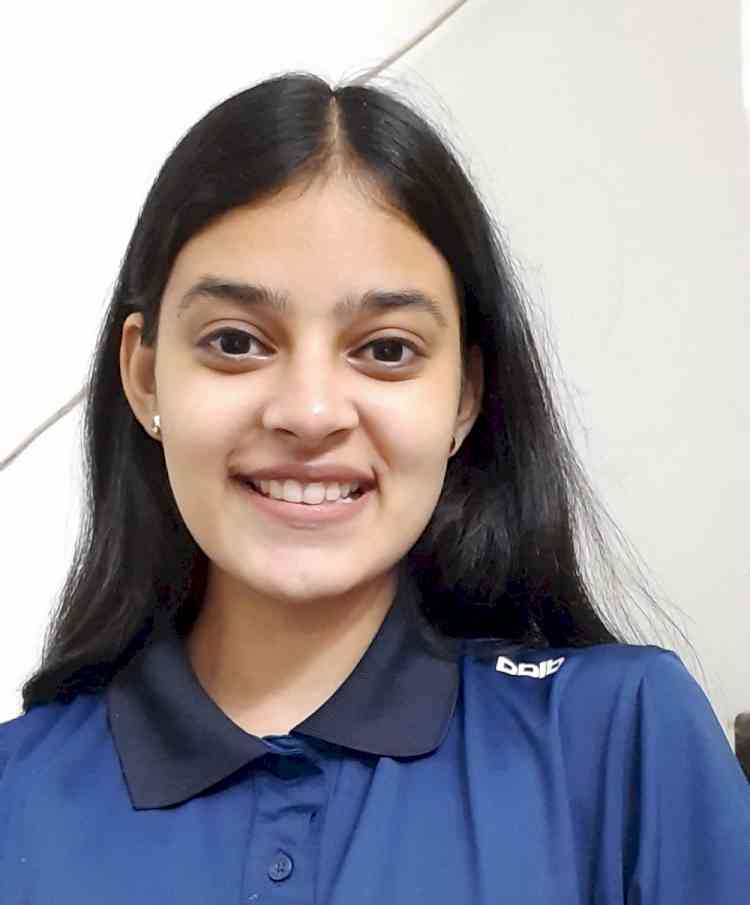 Cheryl (B.Sc. First year).
Chandigarh, February 10, 2022: Heartfulness Education Trust and Shri Ram Chandra Mission in collaboration with UNESCO MGIEP (Mahatma Gandhi Institute of Education for Peace and Sustainable Development) and United Nations Information Centre for India and Bhutan organized global level Heartfulness Essay Event 2021 on the theme "Kindness: For self, For Each Other and the Environment" in UN official languages (Arabic, Chinese, English, French, Russian, Spanish) and Indian Languages (Bengali, Gujarati, Hindi, Kannada, Malayalam, Marathi, Odia, Tamil, Telugu). The rationale for the theme of kindness was the synchronous development of body, mind and heart which is a prerequisite for the holistic development of human beings.
The event got an overwhelming response as different stakeholders enthusiastically participated in 15 languages from all over the world. In category I (Age 14-18 years), two students from our college i.e. Nupur Sharma (B.Sc. First year) and Cheryl (B.Sc. First year) accorded with the merit certificate and received an honourable mention among all the entries received in this category.
The principal of the college, Prof. Sudha Katyal congratulated the students for their achievements at a global level and encouraged them further to excel in academic as well as co-curricular activities.