Home Science College bags 3rd Rank in Mission Waste to Wealth at State Level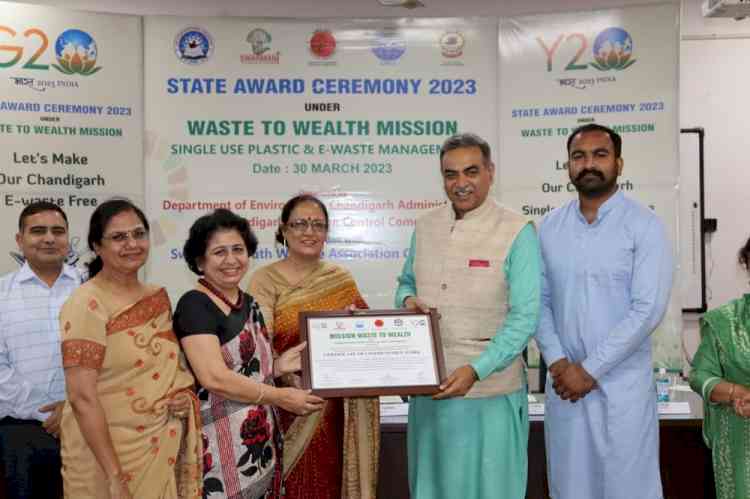 Chandigarh: Govt. Home Science College bagged 3rd rank for commendable work under "Mission Waste to Wealth" (Single Use Plastic Waste & Electronic Waste Management) in the "College Category", organized by Department of Environment, Chandigarh Administration, Pollution Control Committee and Swarmani Youth Welfare Association, U.T. Chandigarh from 25 March 2022 to 31 December 2022.
The college performed an outstanding role in environmental conservation and proper elimination of E-waste & single use plastic Waste from the college campus. Principal Prof. Sudha Katyal received the award during the State Award Ceremony held at PGGC-46, Chandigarh.