Himachal Girl brings laurels by winning Fulbright-Kalam Climate Postdoctoral Scholarship
A girl from Himachal Pradesh has achieved a remarkable feat by winning the prestigious Fulbright-Kalam Climate Postdoctoral Scholarship. This scholarship is awarded to exceptional individuals who have demonstrated a deep understanding of climate change and its impact on the environment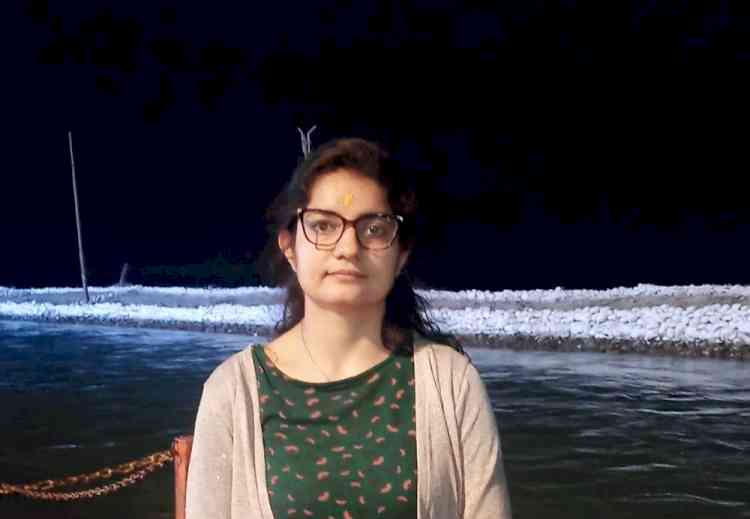 Dr. Aashna Sharma.


Dharamsala, May 23, 2023: A girl from Himachal Pradesh has achieved a remarkable feat by winning the prestigious Fulbright-Kalam Climate Postdoctoral Scholarship. This scholarship is awarded to exceptional individuals who have demonstrated a deep understanding of climate change and its impact on the environment
The Wildlife Institute of India (WII) in Dehradun, an autonomous institute under the Government of India, announced on twitter that Dr. Aashna Sharma has been awarded the prestigious Fulbright-Kalam Climate Postdoctoral Scholarship. This scholarship is a two-year program for Indian fellows, and Dr. Sharma is one of only three scholars from India to have been awarded this prestigious Indo-US fellowship for the 2023-2024 session(The other two are from IIT Kanpur and IIT Gandhinagar ). She will be the first from WII to receive this award. She will be hosted by the Illinois State University in Normal, IL, USA and aims to strengthen climate change research back in India.
Dr. Sharma's project will focus on the impact of climate change and land-use changes on India's freshwater mega fauna. Indian rivers need better protection by science-backed policy decisions as compared to Indian terrestrial ecosystems, she says, and the ongoing climate change will only make things worse. As such, her project will be valuable in generating novel scientific information on the river segments that need most protection in the future warming conditions.
Dr. Aashna Sharma, a native of Dharamsala in Himachal Pradesh, has made history by becoming the first person from her state to receive the prestigious Fulbright-Kalam Climate Fellowship. This achievement is a source of immense pride for the people of Himachal Pradesh. Dr Sharma did her schooling from the Sacred Heart School and the Army School in Dharamsala. The recipient of this scholarship, the Himachal Girl, has made her state and country proud by earning this honor. Her dedication and hard work have paid off, and she is now recognized as one of the budding  experts in the field of climate change biology.
Dr. Sharma is currently a Senior Project Associate at WII, where she has been working on assessing the impact of climate change and invasion on native Himalayan fishes. She completed her B.Sc. (Hons) and M.Sc. (Hons) in zoology from Panjab University in Chandigarh and received her Ph.D. from the Department of Zoology at Panjab University and WII under the joint supervision of Dr. Y.K. Rawal and Dr. JA. Johnson, respectively. Her doctoral research focused on developing state-of-the-art models for the conservation of native Himalayan fishes.
Dr. Sharma's dedication to her field and her ground-breaking research have made her a role model for aspiring scientists and researchers. Her achievements serve as a testament to the power of hard work, perseverance, and a passion for making a difference in the world. Dr. Sharma's achievement is a source of pride for WII, Himachal Pradesh, and India as a whole. Her research will contribute to the global effort to combat climate change and protect our planet's biodiversity